Take the Tigé Challenge!
Put Tigé to the test! This spring, test drive another brand and then test drive a Tigé. Cruise around the lake and experience their innovation, design, and performance for yourself. Tigé is so sure you'll prefer their performance and styling that they're willing to put money on it. If you go with the other guys, they'll give you $2,000.
Book your demo now and discover the Tigé difference.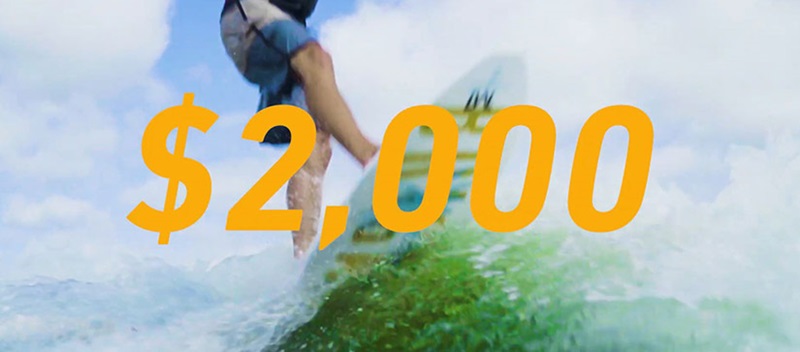 Play video for Take the $2,000 Challenge
It's a simple test. Cruise around the lake in any boat and you can feel how solid that boat is. If you go with the other guys, Tigé will give you $2,000 and their greatest condolences.
The Tigé TAPS 3 Demo Challenge is from March 15, 2019 through June 30, 2019 for US and Canada residents. The customer must demo a 2019 Tigé model and another 2019 boat of equal size and within a 10% price range (5% above, 5% below). Customer must fill out this form in order to be eligible. Both boats must be demoed with factory ballast only. If the customer decides to purchase the other 2019 boat, which they won't, the customer must complete a survey and show proof of purchase and registration by 6/30/19 in order to receive payment.
Getting Started is Easy!
Staying safe on the water starts here. Enjoy the journey as you explore different types of boats, activities, and much more.
Discover the world of boating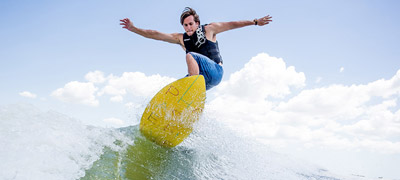 Wake Up Call
New to watersports? Find out about the latest generation of tow sports!
Choose Your Favorite
Our Team Is Your Advantage
Supporting owners with a team of experts to ensure you enjoy boating to the fullest.
Meet Our Team