Sun Safety
It's natural to want to get out in the sun during warm summer days. It should also be second nature to take steps to protect your skin from the sun when you go outside. How do you stay safe in the sun?
Tip 1

Wear a protective wide-brimmed hat to shade your head and shoulders.

Tip 2

Do not use tanning beds.

Tip 3

Apply a sunscreen with an SPF of 15 or higher whenever you're outdoors. To achieve adequate UV protection you should use products that provide broad-spectrum protection, which means protection against both UVB and UVA rays.

Tip 4

Reapply sunscreen after swimming, perspiring, and toweling off. Keep your scalp, face and neck protected with an all-in-one product.
Tip 5

Wear protective loose-fitting long-sleeved shirts and long pants.

Tip 6

Hydrate, hydrate, hydrate!

Tip 7

Your face is one of the most sun-sensitive parts of the body. Protect by wearing a face mask.

Tip 8

The sun is weakest before 10 am and after 5 pm, so when at all possible, plan outdoor activities then.

Tip 9

Stay in the shade—particularly around mid-day. When possible stay under the cover of an umbrella or bimini top.

Tip 10

Wear wrap-around a pair of polarized sunglasses to protect your eyes.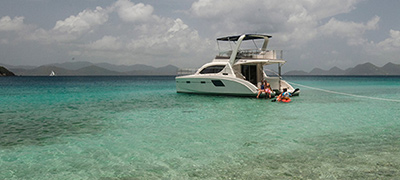 Adventures
Getaways!®, MarineMax Vacations in the British Virgin Islands and Private Yacht Charters are another way we are able to help our customers enjoy the boating lifestyle and enhance their passion for the water.
Take an Adventure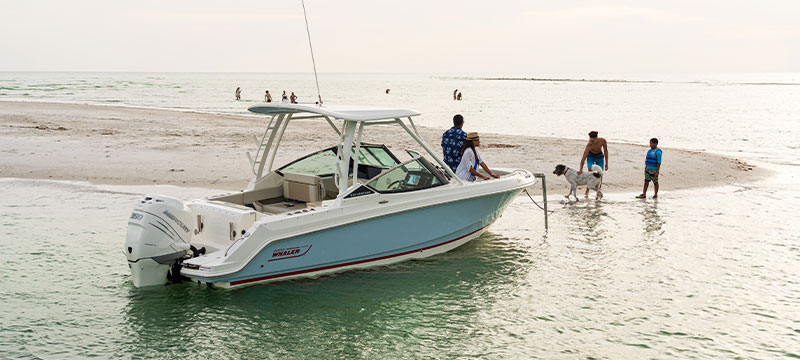 Find Your Perfect Boat Today
Start your search for the boat that has it all for your lifestyle! Explore premium new, used, and brokerage boats.
Search Boats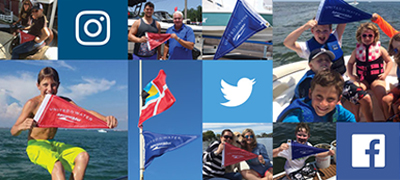 #ShowUsYourBurgee
The MarineMax burgee symbolizes that you are part of an exclusive group of people who love the water. Take it with you as a token of all the fun and memories being on the water brings, and that we are all United by Water.
Get in on the action!