Fisher's Gimlet
A cool refreshing cocktail for a day on the water.
Ingredients:
1oz. Gin
4 Cucumber Wheels
4 Basil Leaves
Fresh Lime Wedge
Sugar cube or 1/2 teaspoon of loose sugar
Directions:
Combine sugar, lime wedge, 3 cucumber wheels, 3 basil leaves in a cocktail shaker. Muddle until cucumbers are almost pureed. Add 1oz. of gin and ice. Shake well and strain into a rocks glass with one large ice cube. Garnish with 1 basil leaf and 1 cucumber wheel.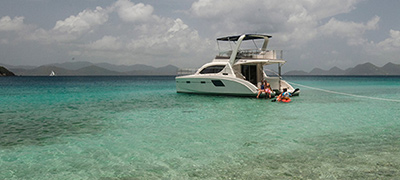 Adventures
Getaways!®, MarineMax Vacations in the British Virgin Islands and Private Yacht Charters are another way we are able to help our customers enjoy the boating lifestyle and enhance their passion for the water.
Take an Adventure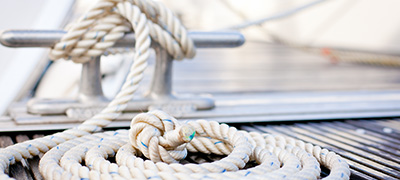 Brush Up Your Boating Skills
Our goal is to make sure you and your family feel confident and comfortable operating your boat. Our videos featuring experts will help.
Get the Tips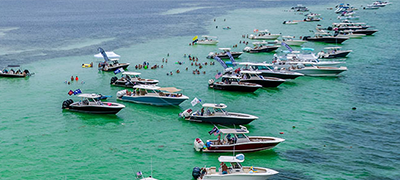 Find an Event
All this fun is exhausting – NOT! We love creating entertaining and exciting customer events. Each is designed to make boating the most remarkable leisure activity in your life.
Find an Event