Corn Bisque
A delicate small plate as an appetizer or light meal
Ingredients:
1 Pound Apple Wood Bacon Small Diced
2 Onions Small Diced
4 Cloves Garlic Crushed
5 Stalks Celery Small Diced
3 Pounds Fresh or Frozen Corn
4 Quarts Heavy Cream
1 Teaspoon Turmeric
Salt to Taste
White Pepper To Taste
1/2 Pound Petite Potatoes Poached in Duck or Chicken Schmaltz Until Tender
Freeze Dried Corn To Garnish
Crumbled Graham or Corn Crackers To Garnish
Micro Basil or Mache Greens TO Garnish
Poblano or Cilantro Oil To Garnish
Directions:
In a heated stock pot, saute bacon until rendered. Add onions, garlic, and celery. Cook 5 minutes or until vegetables are colorless. Add corn and cook about 5-8 minutes then add turmeric. Cook for another minute and add heavy cream. Once all is tender, carefully place in blender and blend until smooth. Add salt and pepper to taste, then strain through a fine Strainer. Ladle into a bowl and garnish with petite potatoes, freeze dried corn, crumbled crackers, micro greens, and drizzle with oil.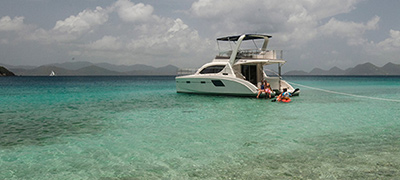 Adventures
Getaways!®, MarineMax Vacations in the British Virgin Islands and Private Yacht Charters are another way we are able to help our customers enjoy the boating lifestyle and enhance their passion for the water.
Take an Adventure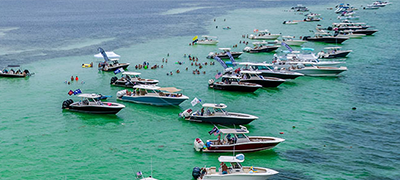 Find an Event
All this fun is exhausting – NOT! We love creating entertaining and exciting customer events. Each is designed to make boating the most remarkable leisure activity in your life.
Find an Event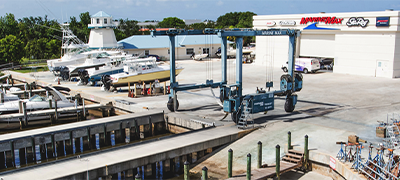 First-Rate Boat Repair
From providing world-class service with factory-certified technicians to finding marina slips and dry storage locations, your MarineMax team will always be there.
Learn More