Marinemax Nisswa Operations Manager Named to Women Making Waves Class of 2023
CLEARWATER, FL (July 11, 2023) – Heather Wiczek, MarineMax Nisswa Operations Manager, was recently named to Boating Industry's 2023 Women Making Waves in their June issue. Heather stood out among more than 100 well-qualified nominations submitted for the annual program, which recognizes women in the recreational boating industry who contribute to its success, propel its growth and lead their organizations and peers into the future.
"I am honored to be nominated and awarded this recognition. It has been an amazing journey getting to work in this industry for so long and getting to help build our dealership and industry to what it is today. It was inspiring to read all the other women's stories to see how they have positively impacted our industry as well." says Heather.
As Operations Manager, Heather handles the day-to-day work within MarineMax Nisswa. She is constantly looking for more efficient ways to handle tasks at hand for her store to ensure everything runs as smoothly and efficiently as possible. She keeps a positive attitude to help instill an optimistic attitude and ensures team members know they can come to her with any questions or suggestions. Heather, as well as making sure everything is running smoothly for her team members, is also very attentive to all customers that come through the store. She has always gone out of her way to listen to customers' needs to help create a stress-free boating experience for them to better enjoy their time on the water. Listening to customers has also directly impacted the store level to better implement more resources for team members to help better suit their customers' needs and wants.

It will be Heather's 25th year in the industry come 2024. When Nisswa opened, she started by picking up and delivering storage boats with her husband and his best friend. She worked her way up to doing payables and AR and, eventually, with a lot of support from the accounting department, doing all the books for Nisswa. She filled in where needed when they didn't have adequate staff while doing all the books. She has worked in parts, warranty, business office, and as a service manager. She has pretty much touched every aspect of the business. She has seen it flourish into the successful store it is now. Heather knows Nisswa like the back of her hand and has been dedicated to making the dealership that people want to do business with. All her hard work has led her to take on additional tasks at MarineMax Crosslake since the acquisition in June 2023.
Read about the 2023 Women Making Waves Program in the summer issue of Boating Industry Magazine.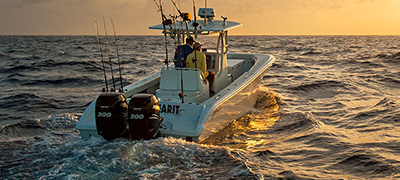 World-Class Service
With certified technicians, the top parts and accessories, and convenient marinas, you'll never miss a day on the water.
Learn More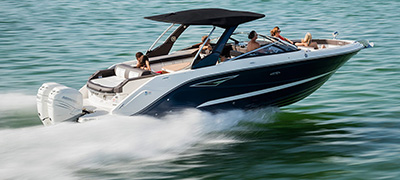 Find Your Perfect Boat Today
Start your search for the boat that has it all for your lifestyle! Explore premium new, used, and brokerage boats.
Search Boats
Our Team Is Your Advantage
Supporting owners with a team of experts to ensure you enjoy boating to the fullest.
Meet Our Team