MarineMax Grand Lake Is Hiring!
~ Love Boats? Here's Your Chance to Work in the Industry ~
The boating industry is looking for workers! In a 2021 Boating Industry annual survey, one of the top challenges for dealers is finding qualified marine technicians. Most traditional educational pathways lead young adults toward a 4-year college degree without considering alternatives, such as vocational school. MarineMax offers on-the-job paid training, paid certifications, top pay, full benefits, and full and part-time positions. If you're looking for a lucrative career, consider joining the growing boating industry.
MarineMax is the world's largest recreational boat and yacht retailer, selling new and used recreational boats, yachts and related marine products and services, as well as providing yacht brokerage and charter services. They operate over 100 locations worldwide, including 77 retail dealership locations, including 30 marinas or storage operations. You can imagine just how many job opportunities are available in the MarineMax network, providing room for growth and relocation.
The dealership in Grand Lake, Oklahoma is looking to expand their family. Some of the current opportunities available are listed below, or you can visit the Career Center on MarineMax.com to search for open positions across the country.
Business/Finance Manager–The Business Manager is responsible for performing the closing and financing function of the sales process on all new, pre-owned and brokerage transactions to facilitate a world class pleasure boating experience for all customers. The Business Manager will achieve targeted profit margins and product sales to drive high customer satisfaction and loyalty, while ensuring compliance with all company, state and federal laws and regulations. Apply now.
Entry Level Marine Technician–The Entry Level Technician has a mechanically inclined aptitude and the willingness to learn. They should possess basic mechanical skills and are responsible for a variety of duties, including aspects of detailing, yard work, rigging, and gaining general knowledge of the sales, service, and parts departments. Apply now.
Service Technician–The Marine Service Technician is responsible for the diagnosis, repair and overhaul of boats, machinery and trailers. Currently certified techs will receive competitive pay and benefits. Apply now.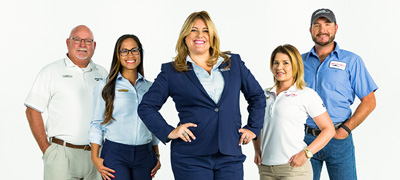 Our Team Is Your Advantage
Supporting owners with a team of experts to ensure you enjoy boating to the fullest.
Meet Our Team
Be The Best of the Best
We pride ourselves on creating an environment for team members to develop their skills and continue growing in their field. Opportunity is knocking!
Join Our Team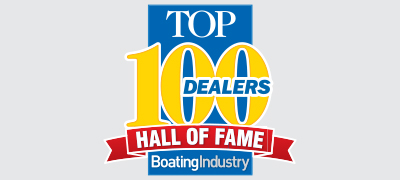 Recognized as a Top Dealer
MarineMax is honored to be the founding member of Boating Industry's Top 100 Dealers Hall of Fame. MarineMax is now one of only five dealers to be part of this elite group.
Discover the Best