MarineMax Welcomes Wake for Warriors to Lake of The Ozarks
LAKE OZARK, MO (April 12, 2021) – MarineMax welcomes Wake for Warriors to Lake of the Ozarks July 21 – 25. As a fellow water enthusiast, please join in honoring and celebrating American Veterans.
Dale Law, MarineMax General Manager comments, "Our partnership with Wake for Warriors is significant to the entire team here at MarineMax. Not only do they help people connect with their water gene, but they also help the healing process for those who have served our country."
Wake for Warriors' mission is to connect with injured military veterans by sharing their passion for wake and water sports. The hope is to heal the emotional and psychological wounds of military veterans and their families. Wake for Warriors organizes over twenty nationwide events annually and provides them at no cost to the veterans. Did You Know?
30% of veterans have disabilities as a result of their service.
22% of veterans are diagnosed with a depressive order.
Since 2002 more than 200,000 service members have suffered a traumatic brain injury.
In the U.S., 22 veterans a day commit suicide. That's one veteran every 65-80 minutes.
40.7% feel like a guest in their own homes.
84% of veterans say that the American public has "little awareness" of the challenges facing them and their families.
Law continues, "In addition to providing a weekend full of fun and healing at Lake of the Ozarks, our goal is to raise $50,000 for Wake for Warriors, and we need your help. There are several giving opportunities available for those interested. We have raffle tickets, t-shirts, and flags for sale, and if you buy a boat, a portion of the sale will go toward the cause!"
Patriotic raffle tickets are $100 each with a chance to win one of three prizes – RED wins a $2500 MarineMax gift certificate, WHITE wins a $1500 MarineMax gift certificate, and BLUE wins a $1000 MarineMax gift certificate. The drawing will be held on July 17, 2021, and only 350 tickets will be sold. Certificates valid at MarineMax Lake Ozark. No cash value.
Special edition Lake of the Ozarks Wake for Warriors t-shirts will be on sale for only $25.00 each, and with a $100 donation, you will receive a Wake for Warrior boat flag to show your support while on the water. Purchase a new or pre-owned boat from MarineMax Lake Ozark or MarineMax Osage Beach between now and July 17, and MarineMax will donate $100 to the organization for every boat sold.
For more information and to help raise $50,000 for Wake for Warriors, please visit the MarineMax website.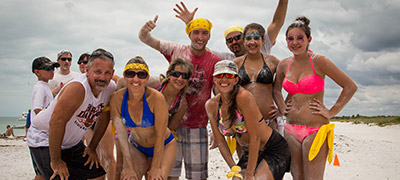 Find an Event
All this fun is exhausting – NOT! We love creating entertaining and exciting customer events. Each is designed to make boating the most remarkable leisure activity in your life.
Find an Event
Find Your Perfect Boat Today
Start your search for the boat that has it all for your lifestyle! Explore premium new, used, and brokerage boats.
Search Boats
The Boating Lifestyles Blog
Browse hundreds of articles on customer stories, tips, trends, gear, amazing boating locations and more found in our MarineMax Lifestyles Blog.
Explore Boating Articles