Boating In The Digital Age
~New Customer Experience Platform for Boater~
~Personalized Boat Shopping Experience Now Available~
CLEARWATER, FL (December 10, 2020) – MarineMax has been driving the marine industry forward for over a quarter-century, leading the charge into the digital world. Their mission has always been to provide the world's best pleasure boating experience on the water, in stores, and online. And to truly provide the BEST experience, MarineMax continues to look to the future and plan for changing tides. With the evolution and implementation of new technologies to keep customers, team members, business partners, and communities connected to the boating lifestyle, MarineMax changed the way customers experience boating.

Nathan Heber, founder and CEO of Boatyard, a Fort Lauderdale tech company that developed the MarineMax App, comments, "We are bridging the gap between the store, the customer and online, making services and information available at any time and any place that customers desire. With secure payment processing and access to 24/7 communication, customers can easily shop for a new boat, schedule service to take care of their current boat, and search for upcoming classes and Getaways!®, from their mobile phone."

With the touch of a finger, boaters can easily connect with a local MarineMax store and order services for their boat – from routine maintenance, requesting a wash or fuel, to complete repair or upgrade projects. Users will also find access to upcoming events and inventory. The digital platform was recently listed in Boating Industry's Top Products for 2020, which celebrates innovative products and services that have hit the market within the last year, ranging from boats to engines to electronics and much more.

Heber continues, "the app makes services available at any time of day, and it provides an exceptional shopping experience, helping customers spend more time on the water and less time taking care of their boat."
MarineMax also recently released an option for customers to create a profile on MarineMax.com and personalize their online experience even further. The app and website sync together using a single login feature to make it even easier for boaters to transition from virtual shopper to owner!

The MarineMax App is available on both iPhone and Android.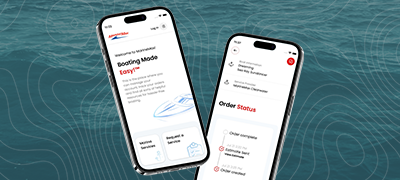 MarineMax App
Scheduling service for your boat or yacht is now easier than ever with the new MarineMax mobile app.
Download Now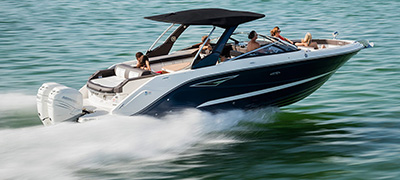 Find Your Perfect Boat Today
Start your search for the boat that has it all for your lifestyle! Explore premium new, used, and brokerage boats.
Search Boats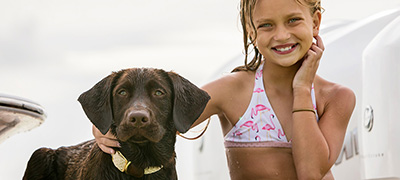 The Boating Lifestyles Blog
Browse hundreds of articles on customer stories, tips, trends, gear, amazing boating locations and more found in our MarineMax Lifestyles Blog.
Explore Boating Articles