Power your Journey with Mercury
Since 1939, Mercury Marine® has built a legacy of delivering reliable and innovative products to help boaters enjoy their time on the water.
Whether your boat of choice is powered by a Mercury outboard, sterndrive, or diesel engine, you can pursue your on-water adventures with confidence knowing that you're boating with the marine engine brand trusted by more boaters than any other*. For power, handling, quiet operation, easy maintenance, and superior fuel efficiency, Mercury delivers the performance you can count on.
The top boat brands on the water also rely on Mercury. That's why you'll see Mercury engines, controls, props, and accessories on many of the boats at MarineMax. From deck boats to yachts, for fishing or cruising, Mercury's innovative prop-to-helm solutions help make the boating experience easier and more enjoyable for MarineMax customers.
Explore some of the advanced technologies available today from Mercury Marine:
Power, Performance, and the Freedom to Explore

Mercury takes pride in helping to empower your happiest days and most cherished memories on the water. With Mercury, you can go find your adventure. Go write your own story. Go Boldly®.

Mercury Marine Sustainability Practices

Mercury Marine cares about the environment and is continuously advancing its efforts to increase sustainability. Starting with the company's firm commitment to this green initiative, Mercury Marine has created four pillars it firmly stands by to practice and serve under the categories of Energy, Environment, Product, and People. From lowering engine emissions and improving fuel efficiency to developing Avator electric-outboard concept, facilities earning "zero waste to landfill" status and more, Mercury is growing its sustainability practices at a steady pace.

Engines Galore

With so many engine models and types to choose from, why go anywhere else? Mercury carries the latest outboard, diesel, sterndrive, and inboard engine technology. Whether you need an engine calibrated perfectly for marine waters or an outboard designed for work or play, Mercury has you covered.
Outboard Motors:
Reliable, durable, and strong, these engines will get you where you need to go with the most complete line of outboard power. These engines are perfect for speedboats, fishing vessels, pontoons, and more!
Sterndrives and Inboards:
These powerful engines and drives are an integral part of the Mercury® MerCruiser® Sterndrive line and are solely built for marine duty for the best possible experience on the water.
Mercury Diesel:
With advanced turbocharging and injection technology, a Mercury Diesel engine will give a boater peace of mind on the water with its high performance and quick acceleration.
Contact us About Mercury Engines
Page Position for video
Play video for Mercury Verado V10
Versatility and Power
The new V10 Verado runs the gamut in terms of usage. It's right at home on dayboats, offshore fishing boats, pontoon boats and more! It has so many of the beloved features of the V8 and V12 in a 350 or 400 horse-power package.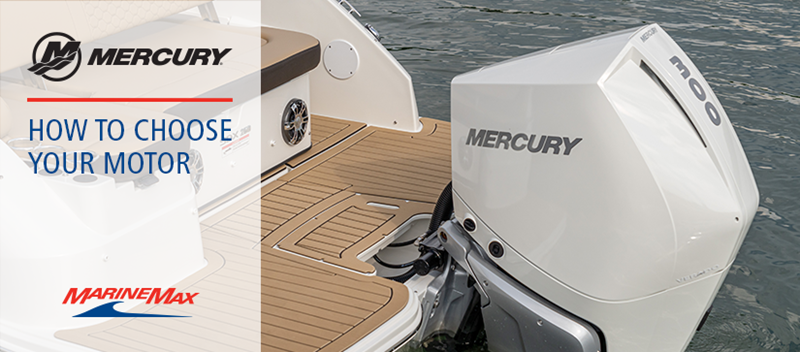 Play video for How To Choose Your Mercury Outboard
V8,10,12 and so much more, how do you know which Mercury outboard is right for you? Corey Bruno, Director of Program Management and Product Planning for Mercury Marine breaks it all down for you.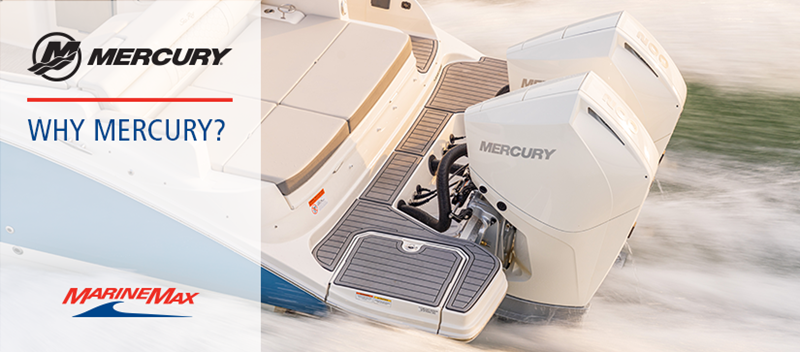 Play video for Why Mercury Outboards?
With so many choices on the market today, what makes Mercury unique? Director of Program Management and Product Planning for Mercury Marine has the 4-1-1 on what makes Mercury so special.
Page Position for mibs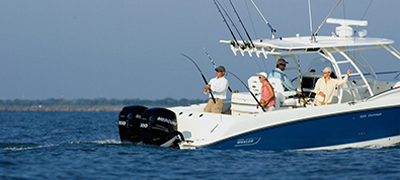 2vs4 Stroke
There has been a divide between those that prefer 2-stroke outboards and those who prefer 4-stroke outboards. Find out why!
Learn More
View Our Marinas
With vast storage, convenient locations, and incredible benefits, our marinas are the perfect place for your boat to call home.
Where's My Marina?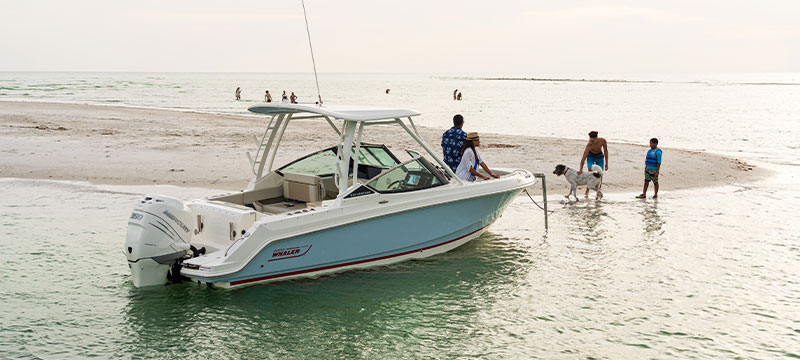 Find Your Perfect Boat Today
Start your search for the boat that has it all for your lifestyle! Explore premium new, used, and brokerage boats.
Search Boats
*Based on third-party NPS survey results, 2019-2021.