Yahoo News: MarineMax CEO on Q3 Earnings, The Return of Boat Shows
MarineMax President and CEO Brett McGill joins Yahoo Finance Live to discuss the company's latest earnings report and outlook for the boating industry.
JULIE HYMAN: People bought a lot of boats last quarter. In fact, from MarineMax, sales were up 34% to about $666 million. And earnings per share coming in ahead of estimates, the company reported on Friday. The shares down a little bit this morning.
MarineMax president and CEO, Brett McGill is joining us right now. Brett, it's good to see you again. So talk to me about this last quarter, not just sort of what was driving demand but I'm also curious about deliveries because I know you talked a little bit about how if there was any kind of shortfall in the comparable sales numbers it was because you were a little bit delayed getting some people's boats to them. Talk to us about that.
BRETT MCGILL: Yeah, Julie, thanks for having me on again. And demand is still really good out there. People want to enjoy the boating lifestyle and that's really great to see. But as I indicated before and was our challenge this last quarter was getting the products. And we work with some of the best manufacturers in the world. And they worked hard even with some supply chain constraints to get the boats to us. And our teams turned them around in record time to get customers out on the water but it was definitely a challenge and will continue to be so.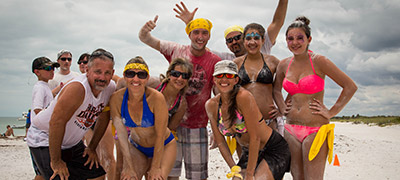 Find an Event
All this fun is exhausting – NOT! We love creating entertaining and exciting customer events. Each is designed to make boating the most remarkable leisure activity in your life.
Find an Event
Find Your Perfect Boat Today
Start your search for the boat that has it all for your lifestyle! Explore premium new, used, and brokerage boats.
Search Boats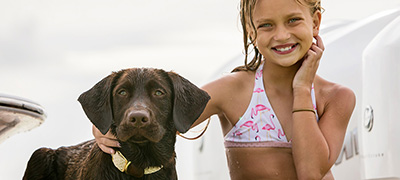 The Boating Lifestyles Blog
Browse hundreds of articles on customer stories, tips, trends, gear, amazing boating locations and more found in our MarineMax Lifestyles Blog.
Explore Boating Articles