Access the MarineMax Lifestyles Magazine Online
MarineMax Lifestyles Magazines offers a glimpse into the thrilling, magnificent way that boating unites us all. Each issue celebrates living the boating lifestyle with everything MarineMax has to offer. Whether you enjoy exploring new destinations, partaking in pelagic pursuits, living on the end of a tow-rope, or cruising to distant shores, there's something here for you. Find fascinating news and biographies, discover new boating destinations, get tips for entertaining on the water, and more!
Lifestyles Spring 2021
Find virtual and local upcoming events, learn about Guy Harvey's new educational initiative, indulge in all the delicious recipes from Dock and Dine, and more!
View Now
Lifestyles Summer 2020
In this issue, meet the new Sea Ray SLX-R 400e Outboard, learn all about wakesurfing, indulge in delicious recipes, and staycation like a pro.
View Now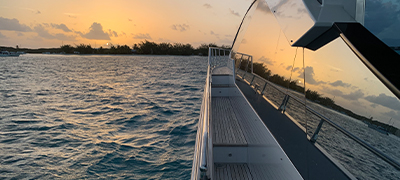 Lifestyles Spring 2020
Dive into this issue to get acquainted with Fraser Yachts, meet the man behind Ocean Alexander yacht design, and explore the model debuts of 2020.
View Now
Lifestyles Summer 2019
Enjoy an epic aqua road trip, celebrate 60 years with Sea Ray and explore our new charter base in the Bahamas.
View Now
Lifestyles Spring 2019
Learn about the 2019 boat models, explore the best boats for watersports, and discover what type of boater you are in this issue.
View Now
Lifestyles Summer 2018
Discover 20 summer adventures to take, a couple who completed the Great Loop and the Galeon 640 Fly in this issue.
View Now
Lifestyles Spring 2018
In this issue, the Odum family shares their love of boating, Boston Whaler celebrates 60 years, and we meet Captain Sandy Yawn from Below Deck.
View Now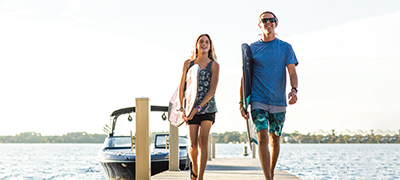 Lifestyles Summer 2017
This issue explores the top 10 boating lakes in the US, introduces you to the Sea Ray SLX Family, gives you an inside look aboard the Azimut S7, and much more!
View Now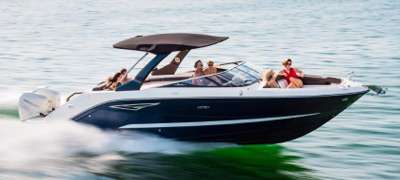 Lifestyles Spring 2017
In this issue find out why Sea Ray is America's favorite brand, discover the subcultures of fishing and explore the newly introduced Galeon Yachts.
View Now