Galeon 385 HTS: Great Design Meets Stunning Performance
Galeon Yachts are crafted to lead, not follow. The 385 HTS embodies this statement with unique features, superior craftsmanship and spirited performance.
Unmatched Craftsmanship

We dare you to open the cabinets, look into the corners and under the table. The commitment to craftsmanship and quality shines throughout. From cabinet bodies, through handles, worktops, cushions all the way to beds, sofas and wardrobes – everything is crafted with precision and care. Many exotic and exclusive materials are used and quality is always a priority. The handcrafted furniture adds a finishing touch to the already spectacular interiors.

Step Inside

Retractable roof, skylights and hull length windows ensure that everywhere you go, natural light streams in, brightening the interior. Skylights in the bow sundeck fill the master bedroom with natural light. Unique for boats of this size, the 385 HTS has two full staterooms with hard doors and en-suite heads. Relax in comfort and privacy while enjoy the bright and stunning interior.

Spirited Performance

The 385 HTS is just plain fun to drive, combining stunning performance with the complete package. She's easy to maneuver, fast and precise. The whole family will be fighting for the captain's seat as she easily meets the demands of the modern, discerning yacht enthusiast.
Page Position for form
Ready to see this model in person?
Fill out the form and a MarineMax representative will be in touch to set up your tour and answer all your questions.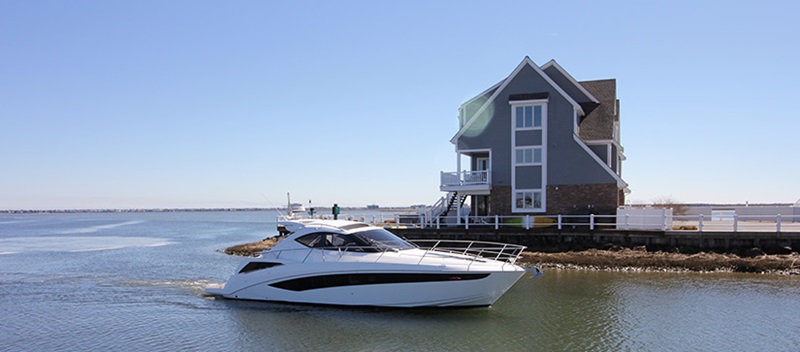 Play video for Take a Tour With Us
Experience the unmatched craftsmanship, spacious and private layout, and spirited performance of the Galeon 385 HTS with us. We think you'll agree that this boat is the perfect platform for fun!
Play video for Galeon Yachts - Dare to Break the Mold
Introducing the Galeon Yacht collection that is designed, built and imported exclusively for MarineMax across all of the Americas. Galeon Yachts are known for their innovative features such as; expandable balconies, power windows and a convertible Skydeck range. With imagination at the helm the Galeon brand is crafted to lead, not follow.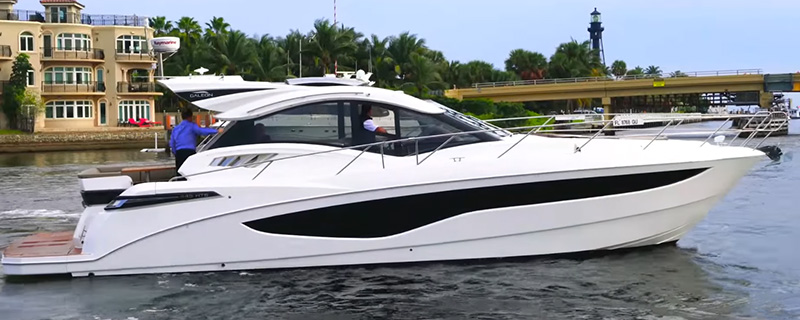 Play video for Press' First Reaction to Galeon Yachts
In January 2016, MarineMax invited the most seasoned and knowledgeable of the marine industry press to Pompano, Florida to be the first to experience Galeon Yachts. Their reactions to this new brand in the Americas speaks volumes of the quality of their handcrafted excellence.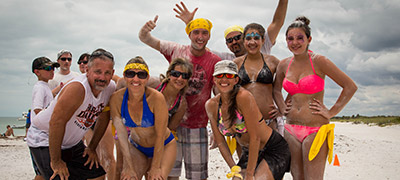 Find an Event
All this fun is exhausting – NOT! We love creating entertaining and exciting customer events. Each is designed to make boating the most remarkable leisure activity in your life.
Find an Event
Find Your Perfect Boat Today
Start your search for the boat that has it all for your lifestyle! Explore premium new, used, and brokerage boats.
Search Boats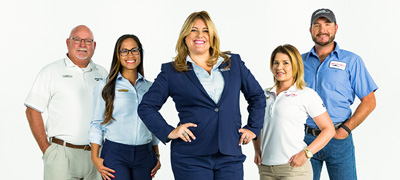 Our Team Is Your Advantage
Supporting owners with a team of experts to ensure you enjoy boating to the fullest.
Meet Our Team