From the Helm | Boating Broadcast | Life Jacket Loaner Station
MarineMax From The Helm Boating Broadcast is an entertaining take on the boating and yachting lifestyle. Tune in to the weekly video podcast that connects boat owners, innovators, and leaders in the boating industry.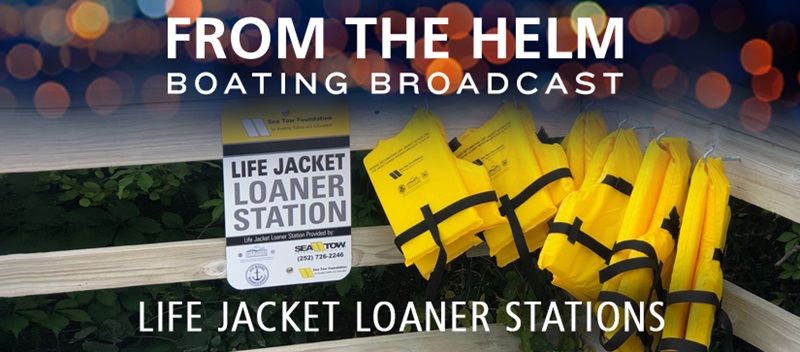 Play video for Life Jacket Loaner Station
Boating Broadcast | From The Helm
Coming up in this episode, paddling in a pumpkin, creatures from the deep, and the top 5 things you didn't know about life jackets!
Galeon 375 GTO launched in Sept 2022 with a digital presentation by Bob Burke, Brand Manager. Notable Features include the following: • Twin-600 HP Mercury Verado Engines • Beach Mode fold-out gunnels • Enclosed, cooled, and spacious helm • Electric SureShade and optional electric sunroof and side windows • Adjustable seating with forward and aft facing options • Yacht quality finishes to sleep 4 below deck • Full head with separate shower stall
Is it a manatee or did Nessie' the Loch Ness Monster take a vacay!? Joe Tiller & Wife April spot an unusual sight out boating one evening. Joe, who's a boat maker with Boston Whaler, says he has lived in the area 5 years and has never seen anything like it. He estimated the creature was 12 to 15 feet long — and it was "grunting." Guesses have ranged from a manatee (struggling at low tide) to a black bear crossing the river. Others called it just plain "scary" and didn't offer a guess. The Florida Fish and Wildlife Conservation Commission biologists believe it looks like a manatee in very shallow water that is 'pec walking.' What's your best guess?
A man from Nebraska has broken a world record after paddling 38 miles down the Missouri River in a 'boat' crafted from a hollowed-out pumpkin. Congrats to Duane Hansen who squashed the Guinness World Record a day after his 60th birthday. The gourd, which he grew himself, weighed almost 850-pounds and was affectionately named 'Berta'.
Expansion will help meet global customer demand for the company's high-performance marine propulsion systems. The two-phase construction project will add 40,000 square feet of manufacturing operations space to the southwest corner of the existing Fond du Lac, Wisconsin facility and expand the current Propeller Shop by 8,000 square feet on the north side of the building. In addition to the Mercury Racing line of products, the company's manufacturing plant is home to the long block and gearcase assembly for Mercury Marine's 600hp V12 Verado engine. Construction of the manufacturing operations space is expected to be finished by April 2023 with the Propeller Shop completed by October 2023.
Life jackets have little chance of saving lives unless they are worn at the time of the accident. Randy Vance from Boating Safety Magazine conducted a controlled and supervised experiment to see how long it would take to put a life jacket on while already in the water. Participants all noted, it would be harder if they were panicking.
Kristen Frohnhoefer, President of the Board for Sea Tow Foundation and President of Sea Tow Services International joins the broadcast. Tune in to hear more about educational tools and resources to eliminate and prevent boating accidents and details on their 1000th life jacket loaner station.
Gail Kulp, Executive Director of the Sea Tow Foundation joins to answer some frequently asked questions about life jackets. Tune in to hear answers to these questions and additional life jacket tips.
Have ideas for our next episode or want to connect with us?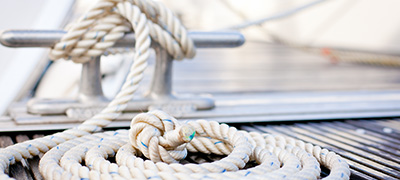 Brush Up Your Boating Skills
Our goal is to make sure you and your family feel confident and comfortable operating your boat. Our videos featuring experts will help.
Get the Tips
Finance Your Boat
When it comes to financing the boat you've always wanted, our team has you covered.
Explore Finance Options
Let's Get Social 👍
We want to hear from you! Share your boating photos and videos. You may even get featured on one of our channels, along with the latest news from across the boating industry, fun stories from fellow boating enthusiasts, and much more!
Follow Us