Boating Tips: Understanding Wave Forecasts
Welcome to
Boating Tips
with MarineMax! Understanding the wave forecast can give you insight to understand when to go boating and when to stay home. Ask your questions, make comments, and learn a thing or two about your favorite outdoor activity.
Play video for Understanding Wave Forecasts
Boating Tips
The wave forecast can tell you a lot about the current and predicted boating conditions. Understanding and learning how to read and interpret it is key to being a safe boater.
Wind
Wind can be an influence on wave height. High winds can whip up calm seas into a choppy mess. Depending on where you are and the land around you, wind can impact coastlines differently. An example of this is a leeward shoreline, that is a landmass or island that is protected or "out" of the wind. Here you will find calm waters.
Heights
Wave heights are measured off of a flat plane, so whatever the forecast calls for, four footers for example, are a actually giving you an eight foot drop (rise and drop).
Periods
Wave periods are measured in seconds and is the gap between one wave and the next. So in the event of very short wave periods, it means that the waves are constant one after another making it likely to be rough conditions.
Safety First
At the end of the day, your responsibility as a boat owner means making sure that everyone comes back to the dock safely. Because of this, it is very important to understand the weather conditions before getting out on the water. MarineMax offers plenty of classes to help you to be a better boater so that you can have fun and be safe. We'll see you out there.
Want to hear more from MarineMax?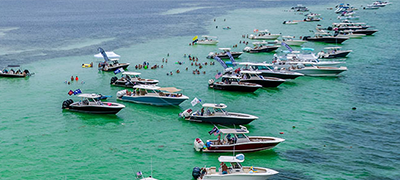 Find an Event
All this fun is exhausting – NOT! We love creating entertaining and exciting customer events. Each is designed to make boating the most remarkable leisure activity in your life.
Find an Event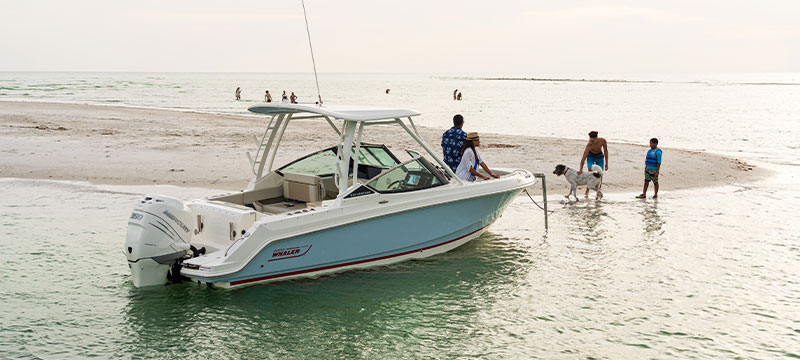 Find Your Perfect Boat Today
Start your search for the boat that has it all for your lifestyle! Explore premium new, used, and brokerage boats.
Search Boats
Let's Get Social 👍
We want to hear from you! Share your boating photos and videos. You may even get featured on one of our channels, along with the latest news from across the boating industry, fun stories from fellow boating enthusiasts, and much more!
Follow Us