Boating Tips: Top Weather Apps
Welcome to
Boating Tips
with MarineMax!
Tides, wind, rain, snow, sleet, lighting - all these weather events can make or break a boating day. Here are our top picks for weather-related apps for boating.
Ask your questions, make comments, and learn a thing or two about your favorite outdoor activity.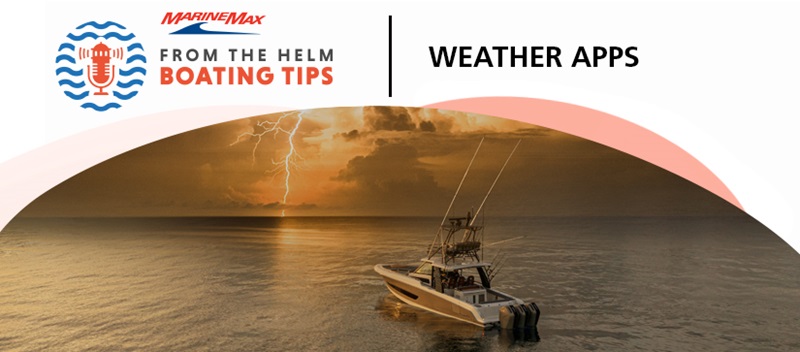 Play video for Top Weather Apps
Boating Tips
Checking the weather before hitting the water is key to having a great day of boating. Captain Nick and Keith bring your their favorite weather apps for better boating.
Navionics
While most people are familiar with Navionics chart plotters, they also have an app. This app can provide navigational information as well as useful information regarding tides, waves and weather reports.
Ventusky
Providing easy-to-read marine radar and reports, this app (also a website) is a great weather resource for boaters. It has numerous filters that can be applied so that you can get the exact forecast that you're looking for in your desired area.
MyRadar
MyRadar gives you real-time storm information, this is especially useful for understanding storm direction. With MyRadar, you can see which way a storm is headed and make the necessary adjustments to get to safety.
My Lightning Tracker
Florida is the lightning capital of the world, so of course this app is something that boaters in our neck of the woods use quite often (of course it works anywhere)! This handy app shows you where lighting is currently hitting as well as strikes over time.
Windfinder
A windy day can impact fishing, boating, a day at the beach - wind is a very important factor to consider when spending the day in marine environments. Windfinder gives you data on current conditions, forecasts and can also alert you when conditions change.
Have ideas for our next episode or want to connect with us?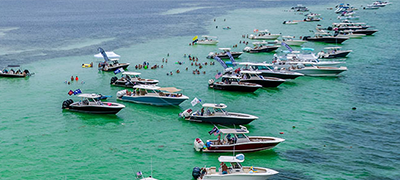 Find an Event
All this fun is exhausting – NOT! We love creating entertaining and exciting customer events. Each is designed to make boating the most remarkable leisure activity in your life.
Find an Event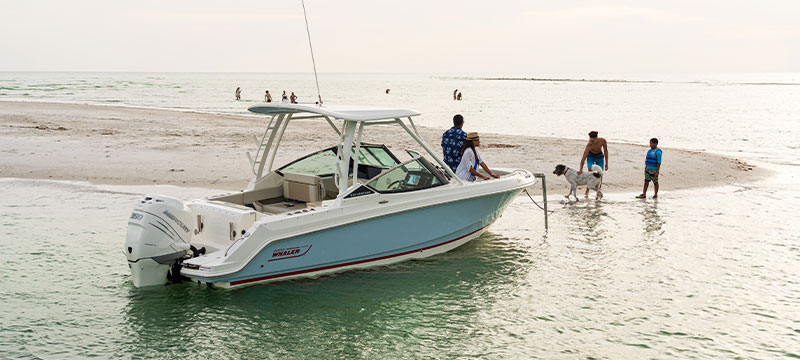 Find Your Perfect Boat Today
Start your search for the boat that has it all for your lifestyle! Explore premium new, used, and brokerage boats.
Search Boats
Let's Get Social 👍
We want to hear from you! Share your boating photos and videos. You may even get featured on one of our channels, along with the latest news from across the boating industry, fun stories from fellow boating enthusiasts, and much more!
Follow Us