Boating Tips: Safe Boating for the 4th of July
Welcome to
Boating Tips
with MarineMax! Captains Keith and Nick have some tips for how to have a fun and safe 4th of July. Ask your questions, make comments, and learn a thing or two about your favorite outdoor activity.
Designate a Sober Skipper
Driving a boat while intoxicated is just as serious as driving a car while intoxicated. As a boat owner, you have a responsibility to get everyone back to the dock safely. This means that there must be a sober skipper, drinking and operating a boat is both dangerous and illegal, don't do it!
Stay Alert
In addition to designating a sober skipper, it is important to stay alert. There will be vastly increased boat traffic on all waterways, so be sure to stay extra vigilant. A lapse in judgement or your attention can lead to a potentially hazardous situation.
Prepare for Success
A long day on the water means that you need to be prepared. Be sure to pack sunscreen, plenty of water and anything else that you may need for a day of fun on the boat. Additionally, be sure to check the weather, there are numerous weather apps that can be helpful in this.
Have Fun
It is important to be careful when boating, but also important to have fun. Boating is all about having fun and making memories with friends and loved ones. Have a great July 4th, we'll see you out there.
Want to hear more from MarineMax?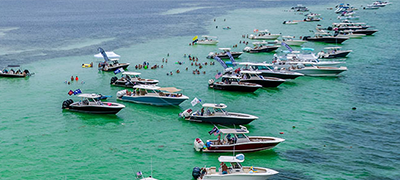 Find an Event
All this fun is exhausting – NOT! We love creating entertaining and exciting customer events. Each is designed to make boating the most remarkable leisure activity in your life.
Find an Event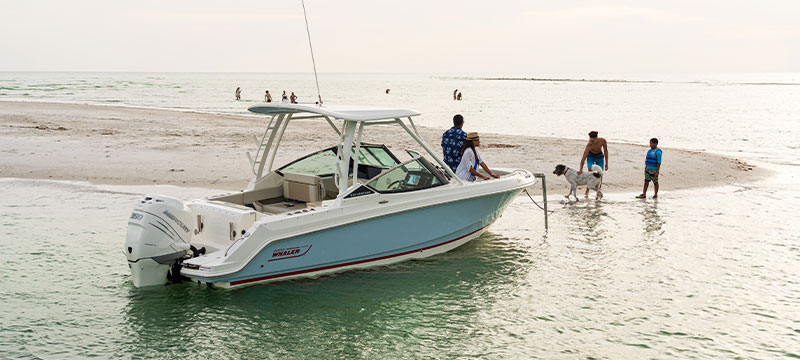 Find Your Perfect Boat Today
Start your search for the boat that has it all for your lifestyle! Explore premium new, used, and brokerage boats.
Search Boats
Let's Get Social 👍
We want to hear from you! Share your boating photos and videos. You may even get featured on one of our channels, along with the latest news from across the boating industry, fun stories from fellow boating enthusiasts, and much more!
Follow Us