Boating Tips: Get to Know Your Outboard Engine
Welcome to
Boating Tips
with MarineMax! Do you know your way around your outboard? Read on to learn the ins and outs of your outboard engine. Ask your questions, make comments, and learn a thing or two about your favorite outdoor activity.
Engine Flush
Once upon a time, you needed a special device to affix a hose to your motor, and you had to actually start your engine as water ran through it to flush it. Those days are gone. Modern outboard engines have what is known as a flush cap, which is a ready-made receptacle for a freshwater hose. All you have to do is unscrew the cap, screw in your hose, then flush - it's that easy. No more "rabbit ears", no more starting your engine.
Cowling
Mercury Verado outboards allow for easy access to the key areas of the engine that you may need to address, such as your oil dip-stick. These modern outboard engines have either a catch that you release or, a simple, push-button design on the cowling itself that opens an access panel on top of the motor. You no longer need to remove the entire cowling to access these critical areas.
If for some reason you do need to remove the cowling, this is simple as well. All you do is follow the process described above, but in this case, there is a small red button you can push which will fold out a handle that allows for removal of the cowling. Yet again, modern engines making the lives of boaters easier!
In Sum
Today's outboard engines are high-performance, technological marvels, yet they have become remarkably simple to deal with for the average boater. If you have questions about your outboard, are looking to repower, or want to schedule service for your motor, call, click, or stop by your local MarineMax. Our team of experts would be happy to help. We'll see you out there.
Want to hear more from MarineMax?
Boating Made Easy
Sign up for My MarineMax to start maintaining your boating lifestyle with ease.
Sign Up Now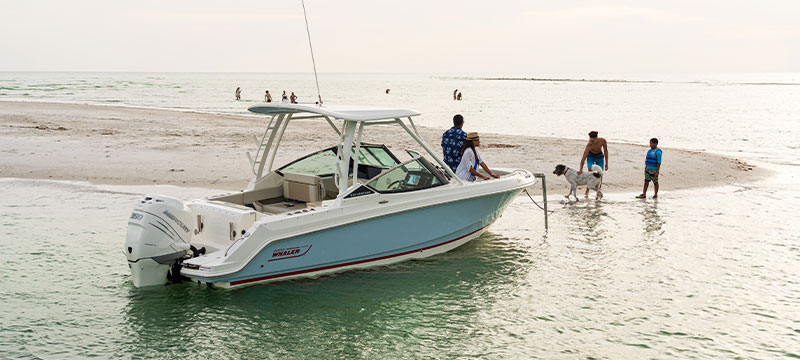 Find Your Perfect Boat Today
Start your search for the boat that has it all for your lifestyle! Explore premium new, used, and brokerage boats.
Search Boats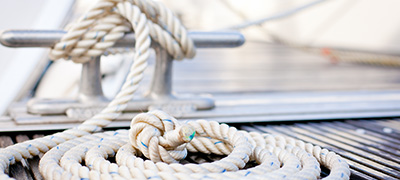 Brush Up Your Boating Skills
Our goal is to make sure you and your family feel confident and comfortable operating your boat. Our videos featuring experts will help.
Get the Tips