Boating Tips: Hardtops
Welcome to
Boating Tips
with MarineMax! Hardtops differ from canvas tops in a few key areas including material and uses, but nonetheless can be a great addition to your vessel. Ask your questions, make comments, and learn a thing or two about your favorite outdoor activity.
Play video for Hardtops
Boating Tips
Hard tops and T-tops are a durable, functional way to add shade, and in some cases, even storage, to your vessel.
Hardtop Boats
Hardtop is a name that encompasses numerous types of covering styles on boats that are not canvas tops. Examples include T-tops and pilot houses. The Conquest family from Boston Whaler is a hardtop model that is not a t-top. Hardtops are much more durable than their canvas counterparts. Another example is the Hardtop edition from Galeon.
A hardtop in the style of the Conquest line provides immense shade, but in terms of fishing, can be a bit limiting because of the stanchions.
T-tops
T-tops are very common on fishing boats. While they do provide shade, they usually only cover the helm station and don't provide much shade to any other part of the vessel. A t-top will usually have rod holders attached as well. T-tops are meant to maximize fishability of the vessel.
T-top or Hardtop?
The answer to that question really depends on what your on-the-water goals are. Are you more concerned with fishing or family time? Do you want to cruise and hang out, or are you in search of something purpose-built for the avid angler? Call, click, or stop by your local MarineMax store and we would be happy to help you answer any of these questions. We'll see you out there.
Have ideas for our next episode or want to connect with us?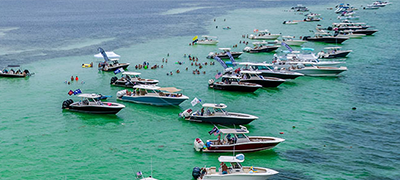 Find an Event
All this fun is exhausting – NOT! We love creating entertaining and exciting customer events. Each is designed to make boating the most remarkable leisure activity in your life.
Find an Event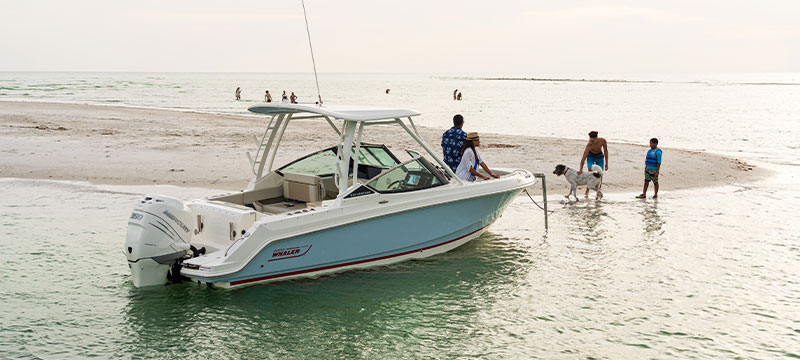 Find Your Perfect Boat Today
Start your search for the boat that has it all for your lifestyle! Explore premium new, used, and brokerage boats.
Search Boats
Let's Get Social 👍
We want to hear from you! Share your boating photos and videos. You may even get featured on one of our channels, along with the latest news from across the boating industry, fun stories from fellow boating enthusiasts, and much more!
Follow Us