Boating Tips: Gel Coat vs Paint and Wraps
Welcome to
Boating Tips
with MarineMax! Gel coat, paint and wraps are all unique ways that you can add style and flair to your boat. Captain Nick has the breakdown for you. Ask your questions, make comments, and learn a thing or two about your favorite outdoor activity.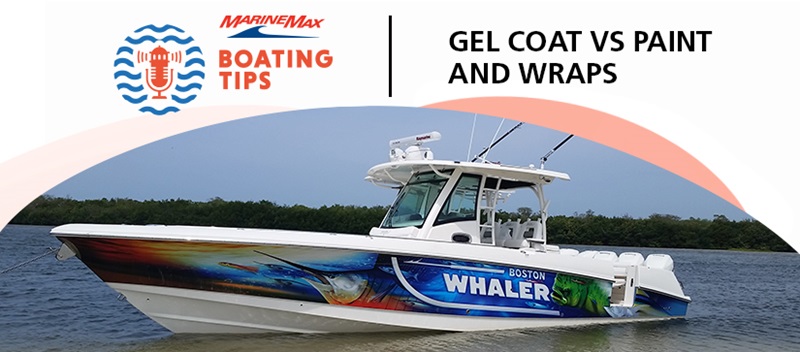 Play video for Gel Coat vs Paint and Wraps
Boating Tips
Gel coats, paints and wraps are great ways to add flair and personality to your vessel, which one is right for you may vary depending on your vessel and on-the-water pursuits.
Paints
Most larger boats that you see with vibrant colors are painted in that fashion. While being a little bit on the pricey side, however, when you paint a boat, you tend to get very vibrant colors in a wide array of options.
Gel Coat
More common on smaller vessel, gel coats typically don't give you as many options as paint, but they offer a degree of sun protection as well as durability vs traditional marine paint.
Wraps
If you want to add your own, unique flair to your boat, and save a little money rather than paying for a custom paint job, then a wrap is the way to go. A wrap can be anything from a company logo to a design of your choosing. Eventually, when you are ready to sell or trade in your vessel, you can have the wrap peeled off to reveal the boat's original hull.
Its Your Choice
Whether you go with gel coat, paint or a wrap, these are all great ways to add flare and your personal touch to your boat. Call, click or stop by your local MarineMax location and
we can help you to put your personal touch on your boat
. We'll see you out there.
Want to hear more from MarineMax?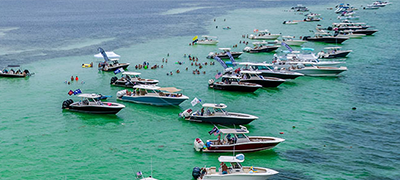 Find an Event
All this fun is exhausting – NOT! We love creating entertaining and exciting customer events. Each is designed to make boating the most remarkable leisure activity in your life.
Find an Event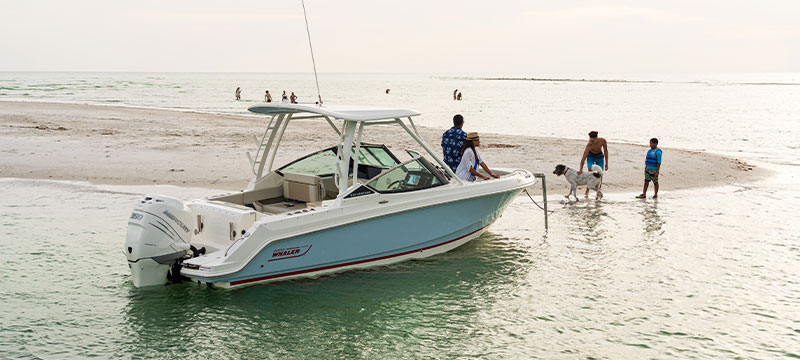 Find Your Perfect Boat Today
Start your search for the boat that has it all for your lifestyle! Explore premium new, used, and brokerage boats.
Search Boats
Let's Get Social 👍
We want to hear from you! Share your boating photos and videos. You may even get featured on one of our channels, along with the latest news from across the boating industry, fun stories from fellow boating enthusiasts, and much more!
Follow Us