Boating Tips: Delivery FAQs
Welcome to
Boating Tips
with MarineMax! On this episode of Boating Tips, the captains are sharing some of the most popular questions that they get asked during the delivery process. Ask your questions, make comments, and learn a thing or two about your favorite outdoor activity.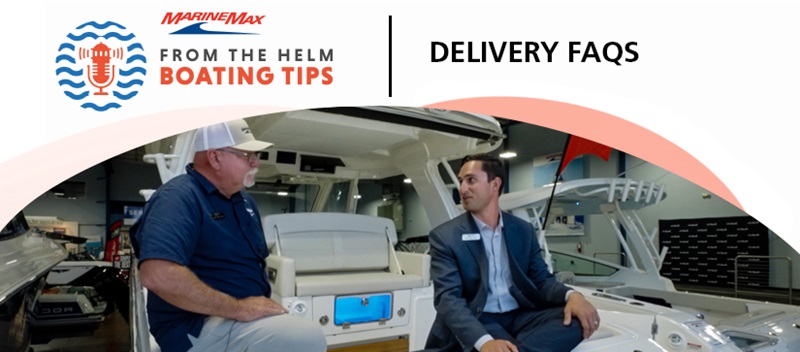 Play video for Boating Tips: Delivery FAQs
After so many deliveries, the same questions seem to keep coming up over and over again. Here are some of the most popular boat delivery questions that our captains run across.
Cosmetic Maintenance
You've just purchased a beautiful new boat, and keeping it looking just as beautiful as the day you bought it is high on your priority list. So how do you accomplish this, and how often do you need to get it detailed?
Here in Florida, especially for darker hulled vessels, we recommend a buff and wax every six months.
Mechanical Maintenance
Even more common than concerns about the aesthetics of your vessel are questions regarding mechanical maintenance, essentially, how you can keep your boat running efficiently.
Start with your first service at 100 hours. From there, your schedule may vary, but it is something that you can discuss and create a plan around by conferring with your maintenance technician.
While not mechanical necessarily, a great piece of preventative maintenance that you can do to keep your boat out of the service yard is to flush the motor with fresh water after each use.
Naming a Boat
Have fun, and get creative! There are no rules or right or wrong way to name your boat, make it your own. Don't worry, if a name is already taken, there is nothing wrong with two vessels having the same name.
Resources
Aside from our
Boating Tips series
, which is a great resource for all things boating, you will also receive a Go Boating Kit when you purchase your vessel. This has a ton of knowledge and reference material for you to brush up on all the important things to remember about being on the water.
Supplies
The Go Boating Kit we previously mentioned doesn't just include a wealth of knowledge, it includes everything that you need to go boating. When you buy a boat with MarineMax, you don't need to worry about a thing, we'll supply you with everything so that you're ready to hit the water.
In Conclusion
Everyone's boat and boating experiences are different, and so you may have some questions not listed above. Call, click, or come into your local MarineMax store. Our knowledgeable staff will be happy to assist you and answer any questions that you may have. Additionally, the
My MarineMax Account
is a great way to connect with us, schedule maintenance, and more, check it out. We'll see you out there.
Have ideas for our next episode or want to connect with us?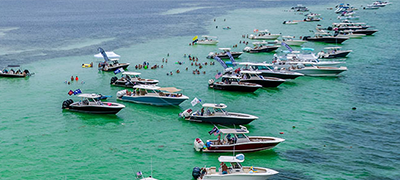 Find an Event
All this fun is exhausting – NOT! We love creating entertaining and exciting customer events. Each is designed to make boating the most remarkable leisure activity in your life.
Find an Event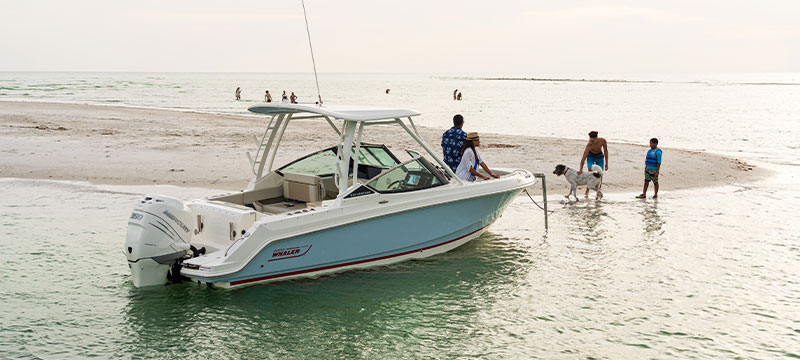 Find Your Perfect Boat Today
Start your search for the boat that has it all for your lifestyle! Explore premium new, used, and brokerage boats.
Search Boats
Let's Get Social 👍
We want to hear from you! Share your boating photos and videos. You may even get featured on one of our channels, along with the latest news from across the boating industry, fun stories from fellow boating enthusiasts, and much more!
Follow Us