Boating Tips: Connecting to Shore Power
Welcome to
Boating Tips
with MarineMax! While connecting to shore power is very easy, it's a little bit more involved than just plugging in a cord. Captains Keith and Nick will take you through step by step. Ask your questions, make comments, and learn a thing or two about your favorite outdoor activity.
On the Dock
The first thing that you want to do is make sure that the breaker in the shore power pedestal is in the "off" position. This is for safety purposes since more often than not, there will be water on the ground. Once the pedestal breaker is off, you can then plug in your shore power cord.
On the Boat
Connect the other end of your shore power cord to the receptacle on your vessel. Once you are connected, turn the breaker on the pedestal on the dock to the "on" position. An indicator light on the cord will turn on letting you know that you are indeed getting power.
The Breaker Panel
Heading down to your utility closet or another similar area will bring you to your breaker panel. On your panel, flip the "Shore 1" to the "on" position. A green indicator light will come on which will let you know that your boat has power. In the event of a red light coming on, contact your dock master for assistance.
If you are only using one shore power cord, the "parallel" switch helps share power around your boat between lines one and two. However, in the event that you need a second shore power cord to be plugged in, you would disengage this switch and you will see the "Shore 2" button turn green letting you know that it is on.
Now that you have power, you can flip your other switches to activate different devices and areas of your vessel such as air conditioning and water pumps.
More Tips
Shore power is a great innovation that easily helps bring the comforts of home to boats and yachts. We have even more resources on shore power in case you need more references so that you can boat comfortably and confidently. Click here for more. We'll see you out there.
Have ideas for our next episode or want to connect with us?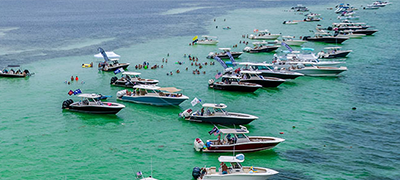 Find an Event
All this fun is exhausting – NOT! We love creating entertaining and exciting customer events. Each is designed to make boating the most remarkable leisure activity in your life.
Find an Event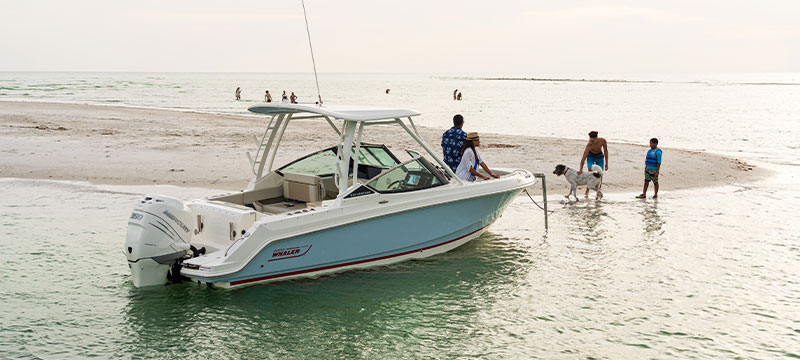 Find Your Perfect Boat Today
Start your search for the boat that has it all for your lifestyle! Explore premium new, used, and brokerage boats.
Search Boats
Let's Get Social 👍
We want to hear from you! Share your boating photos and videos. You may even get featured on one of our channels, along with the latest news from across the boating industry, fun stories from fellow boating enthusiasts, and much more!
Follow Us