Boating Tips: Bottom Cleaning
Welcome to
Boating Tips
with MarineMax! If you keep your boat in a wet slip, bottom cleaning is an essential part of your maintenance routine. Captain Keith has the details. Ask your questions, make comments, and learn a thing or two about your favorite outdoor activity.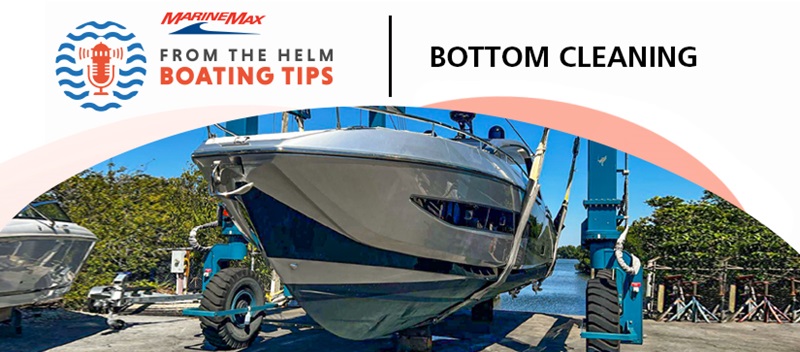 Play video for Bottom Cleaning
Boating Tips
Marine environments can be extremely harsh, it is so important to protect your vessel that you've invested so much into. This includes the areas that you can't see, like the underside of the boat.
Why Boat Bottom Cleaning is Important
You might be asking yourself, "Why does it matter what the bottom of my boat looks like?". It's about more than aesthetics, the growth of barnacles and algae on the bottom of your hull can actually lead to decreased performance and poor fuel efficiency.
Bottom Cleaning Services
We recommend two different bottom cleaning methods for boats kept in the water. One is bottom paint. This is a special type of marine paint designed to prevent the growth of algae and moss. The second service is actually having a diver go underneath your boat, or pulling your boat out of the water to have barnacles scraped off.
Boat Cleaning Made Easy
At MarineMax we offer
boat cleaning services
by trained professionals so that you can sit back and relax. The frequency of your cleanings and paint applications will vary according to numerous factors such as water temperature and the time of the year. We recommend working with one of our service specialists to build the maintenance schedule that is ideal for you.
We'll see you out there.
Have ideas for our next episode or want to connect with us?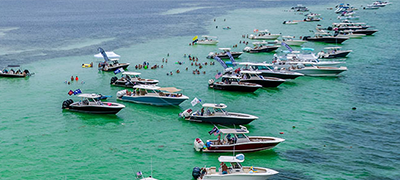 Find an Event
All this fun is exhausting – NOT! We love creating entertaining and exciting customer events. Each is designed to make boating the most remarkable leisure activity in your life.
Find an Event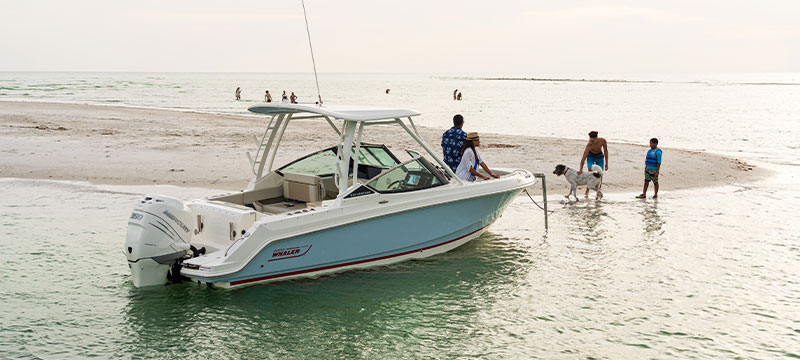 Find Your Perfect Boat Today
Start your search for the boat that has it all for your lifestyle! Explore premium new, used, and brokerage boats.
Search Boats
Let's Get Social 👍
We want to hear from you! Share your boating photos and videos. You may even get featured on one of our channels, along with the latest news from across the boating industry, fun stories from fellow boating enthusiasts, and much more!
Follow Us