Boating Tips: Boat Coverings
Welcome to
Boating Tips
with MarineMax! As a boater, one of the pieces of gear that you will need is a cover for your boat. Captains Keith and Nick have the breakdown for you. Ask your questions, make comments, and learn a thing or two about your favorite outdoor activity.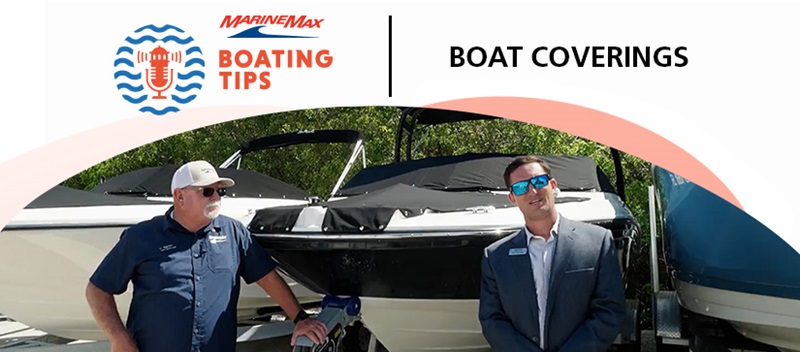 Play video for Boat Coverings
Boating Tips
The sun can be relentless and very hard on your vessel, particularly upholstery. Boat covers go a long way in maintaining the longevity of your vessel, particularly if it is being kept outside.
Snap Covers
A common type of boat cover, a snap cover uses snap buttons to cover key parts of the boat. It is important to maintain the snap pieces by cleaning and using a lubricant on them regularly. This is particularly important in saltwater environments as saltwater can cause these snaps to stick and become incredibly difficult to remove.

Snap covers can easily be taken on and off and are a simple DIY way to help keep your boat in good shape for longer.
Shrink Wrap
In contrast to a snap cover, shrink wrap is not a DIY solution, covers the entire boat and is more of a long term method for protecting your vessel. These types of covers see most of their use when a boat is being stored for long periods of time like during winterization, or if it is being transported great distances such as across the country.
How MarineMax Can Help
If you're looking for a solution to cover and protect your boat from the sun, bugs, dust and debris, don't hesitate to reach out to your local MarineMax.
We can help with winterization, or simply help you find the perfect cover for your vessel.
You can easily schedule your service through the
My MarineMax account
. We'll see you out there.
Want to hear more from MarineMax?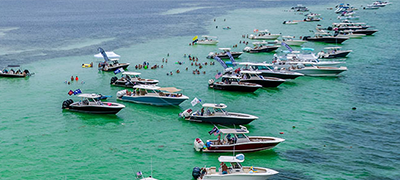 Find an Event
All this fun is exhausting – NOT! We love creating entertaining and exciting customer events. Each is designed to make boating the most remarkable leisure activity in your life.
Find an Event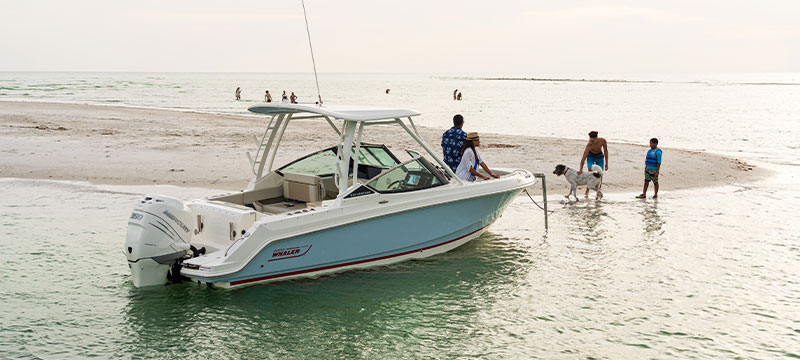 Find Your Perfect Boat Today
Start your search for the boat that has it all for your lifestyle! Explore premium new, used, and brokerage boats.
Search Boats
Let's Get Social 👍
We want to hear from you! Share your boating photos and videos. You may even get featured on one of our channels, along with the latest news from across the boating industry, fun stories from fellow boating enthusiasts, and much more!
Follow Us