Boating Tips: 5 Best Boating Apps
Welcome to
Boating Tips
with MarineMax! Your phone is a great tool to use to help create a better experience on the water. Here are five great apps that you can take advantage of! Ask your questions, make comments, and learn a thing or two about your favorite outdoor activity.
1. Fish Rules App - Stay Up-to-Date with Regulations
Our first pick is the "Fish Rules" app, a must-have for all anglers. This app provides you with daily updates on the latest fishing regulations. With information on every type of fish, from redfish to red snapper, catfish to bass, you'll know whether it's in season, bag limits, food quality and more. Ignorance isn't an excuse in the eyes of the law, with the Fish Rules App, you can stay in the know and say goodbye to confusion and fishing violations with this handy app.
2. Navionics App - Your On-Water Companion
While most people are familiar with Navionics chartplotters, they also have an app. This app can provide navigational information as well as useful information regarding tides, waves and weather reports. For boaters, the Navionics app is a game-changer. This app acts as a backup chart plotter, ensuring you always know your boat's location as well as environmental conditions, even if your primary system glitches.
Understanding tides is a crucial part of safe navigation as well as having a productive day of fishing. Tide Graph Pro is an essential app for boaters who need to know how the water is moving. Rather than drowning in numbers and digits, this app presents tide information in a visual, easy-to-understand format. With clear graphs showing peaks and valleys for high and low tides, you'll know precisely when to explore shallow areas and when to play it safe.
4. Windfinder - Navigate Weather Conditions
A windy day can impact fishing, boating, a day at the beach - wind is a very important factor to consider when spending the day in marine environments. Windfinder gives you data on current conditions, forecasts and can also alert you when conditions change.
Windfinder is your go-to app for wind-related information. This app color-codes wind conditions to make it a breeze to understand. With a glance, you'll know whether it's a good day to head out on the water or if you should stay ashore. It also provides tide and sun coverage data, making it a well-rounded choice for boaters.
Last but certainly not least is the MarineMax app. This app, allows you to schedule services for your boat, pay bills, and stay updated on upcoming events, Getaways!®, and classes at your local MarineMax store. It's a one-stop shop for all your boating needs.
In Conclusion
These five apps can significantly enhance your boating and fishing experiences. Whether you're looking to stay compliant with fishing regulations, navigate with precision, or plan your outings based on weather conditions, there's an app to meet your needs. So, go ahead and download these apps, and we'll see you out on the water, well-prepared and ready for a fantastic time!
Want to hear more from MarineMax?
Let's Get Social 👍
We want to hear from you! Share your boating photos and videos. You may even get featured on one of our channels, along with the latest news from across the boating industry, fun stories from fellow boating enthusiasts, and much more!
Follow Us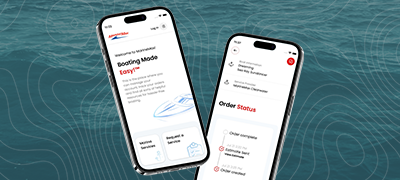 MarineMax App
Scheduling service for your boat or yacht is now easier than ever with the new MarineMax mobile app.
Download Now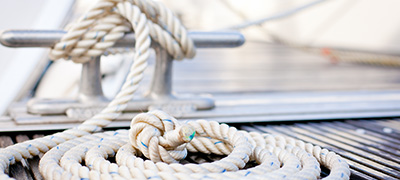 Brush Up Your Boating Skills
Our goal is to make sure you and your family feel confident and comfortable operating your boat. Our videos featuring experts will help.
Get the Tips