From the Helm | Boating Broadcast with Sea Ray
Welcome to From the Helm with MarineMax, where hosts Lisa and Kelley connect with boating industry leaders for weekly Boating Broadcasts. What do trop-rock, wine, a celebrity chef, a lithium-ion battery pack called "Fathom," and a historic boat builder all have in common? Sea Ray.
Join hosts Kelley and Lisa as they sit down with Shelby and Ritch from Sea Ray Boats to learn more about how the Sundancer to hit the market in 1974 has continued to evolve and extend weekends further. Tune into the conversations about effortless performance, inspired design, consumer trends, and fun events.
Previous Episodes | Upcoming Episodes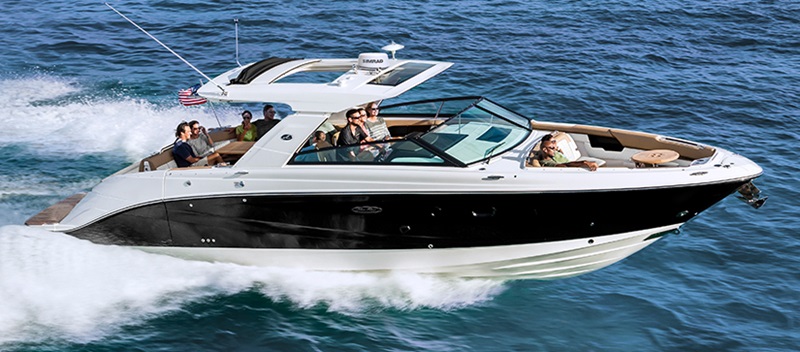 Play video for Sea Ray
From the Helm | Boating Broadcast
This Boating Broadcast features Shelby Kirby, Director of Marketing, and Ritch Ragle, Director of Sales for Sea Ray Boats. Both Shelby and Ritch are coming to us from their homes in Tennessee. Both also grew up boating and have a passion for the water.
Previous Boating Broadcasts
Page Position for schedule