From the Helm | Boating Broadcast with Grady-White
Welcome to From the Helm with MarineMax, where hosts Lisa and Kelley connect with boating industry leaders for weekly Boating Broadcasts. "Our boats are naturally beamier than most." Find out what this means, why it matters, and hear more about "The Grady Life" from Christian Carraway, Product Designer for
Grady-White Boats
. Learn why Grady-White has earned a legendary reputation for building ruggedly elegant coastal fishing boats from 18 to 45 feet.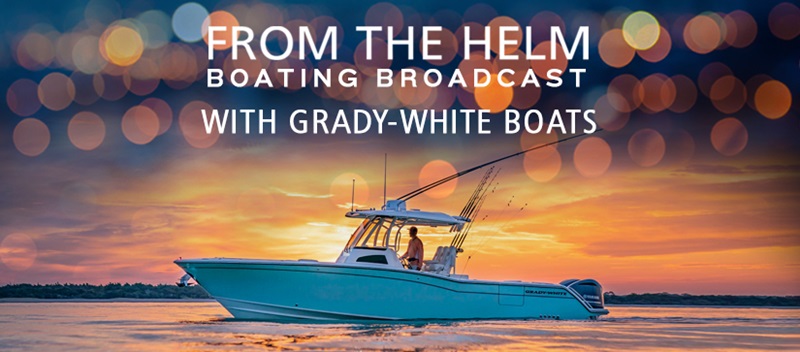 Play video for Grady-White
From the Helm | Boating Broadcast
Stay tuned for headlines where we cover the future of big boat shows, deadly predators patrolling Block Island in the northeast, awesome videos, and cute
#ShowUsYourBurgee
photos.
Previous Boating Broadcasts
Upcoming Episodes
Check out these upcoming premieres on the MarineMax Facebook page and MarineMax YouTube channel!
Thursday, May 27

Time

Topic

Where to Watch

11:00 AM

No Shoes Reefs

Thursday, June 3

Time

Topic

Where to Watch

11:00 AM

Ocean Alexander "Dreams"

Thursday, June 10

Time

Topic

Where to Watch

11:00 AM

DEEP Apparel