From the Helm | Boating Broadcast with Boston Whaler
Welcome to another edition of From the Helm with MarineMax! In this latest Boating Broadcast episode, hosts Lisa and Kelley interview Captain Wil Rogers, Director of Large Boat Sales at Boston Whaler.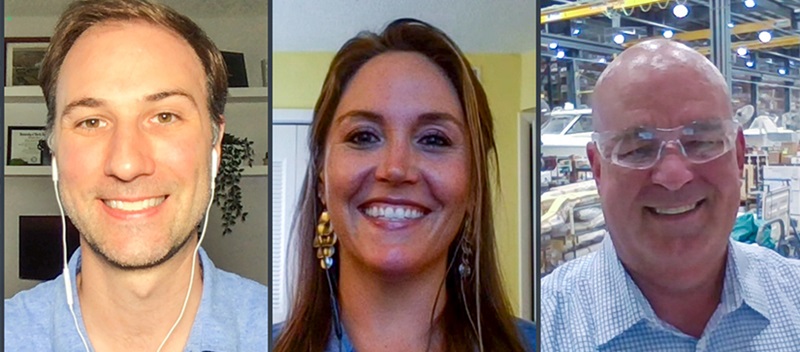 Play video for Boston Whaler
From the Helm | Boating Broadcast
The episode begins with a look back at the history of the Unsinkable Legend, Boston Whaler. Wil talks more in depth about foam-filled hulls, how product lines have evolved over time, and gives shout-outs to the 1200 people that work at their factory and to his buddy Jeff Vaughn who recently celebrated his retirement.
Previous Boating Broadcasts