From the Helm | Boating Broadcast with Aquila
Welcome to From the Helm with MarineMax, where hosts Lisa and Kelley connect with boating industry leaders for weekly Boating Broadcasts. In this episode, Kelley and Lisa sit down with Lex and Dave from
Aquila Power Catamarans
. When your boating background begins as a kid, you've had your whole life to learn the ropes. Meet Lex Raas, Aquila's Head of Product Development, and Dave Bigge, Vice President of Aquila International. Power catamarans have been around a long time, and these two have knowledge beyond what you can find online.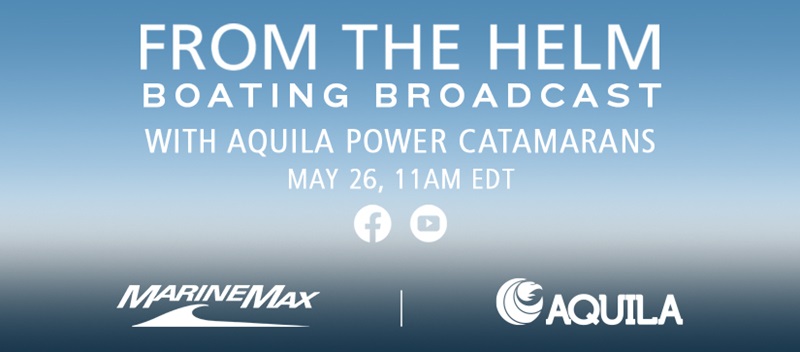 Play video for Aquila Power Catamarans
From the Helm | Boating Broadcast
Aquila Power Catamarans is the recognized leader for performance, innovation, and quality in this growing category of pleasure boats. Learn more in this Boating Broadcast!
Previous Boating Broadcasts