Salty Stories With the Zerphys
Discover one family's epic journey on the high seas
By Lisa Harrison
Get ready to meet the Zerphy family, AKA the ultimate boating squad! These guys have been MarineMax customers since 2000, and they know a thing or two about navigating the high seas.
Eric is a Chesapeake Bay boy born and raised, and Sabrina comes from a long line of military folk. These two lovebirds first met at the Naval Academy in Annapolis, where Sabrina became a surface warfare Qualified Line officer, serving aboard the USS Mount Baker (AE-34) and USNS Leroy Grumman (TAO-195). Meanwhile, Eric was all about nuclear submarines, and he rocked the boat as a line officer aboard the USS Trepang (SSN-674) and USS Cheyenne (SSN-773). They graduated in 1990, and the party was, of course, aboard Eric's parents' 1986 42' Chris-Craft motor yacht, Takara. Talk about a shindig on the water!
These two have been boating together for eons and have owned more boats than you can shake a stick at. They started their boating journey aboard a 1994 Sea Ray 200 Overnighter. Eric bought the boat while they were both stationed in Charleston and as a surprise for when Sabrina returned from her deployment. It was a welcomed surprise. Good job, Eric! After a transfer to Norfolk, VA, and news of a baby on the way, they decided to trade up into something bigger. They went through a series of boats, including a 2003 Sea Ray 380 Sundancer that they kept for almost ten years. Eric and Sabrina raised their daughter aboard this one!
In 2018, they purchased Poseidon, a Galeon 430 HTC, the most unique and innovative boat yet. The hardtop coupe design allows them to enjoy the outside without being in the elements. They traveled down the Intracoastal Waterway (ICW) to Tampa, then down to Key West, and back to Kent Island in the winter of 2018/2019. They had so much fun on that trip that they returned to Florida in the winter of 2019/2020 for their daughter's wedding. The bride and groom even had wedding photos taken on the stern of the Galeon 430 HTC.
Currently, they're riding high in a 2021 Cruisers Yachts 46 Cantius named Echo Sierra. Like Goldilocks, Eric and Sabrina found their boat. It's not too big or too small, easy to operate and maintain, economical to run, and can accommodate occasional guests. The 46 Cantius was the perfect fit for their needs, providing everything they required in an easy-to-operate and maintain package.
With eight boats over the last 25+ years, the one constant theme remained the advantage of relying on a dealership network like MarineMax. They've traveled from New Jersey down to Key West and everywhere in between. And guess what? They don't plan on docking anytime soon. And MarineMax will be there to provide excellent support and assistance no matter where the seas take them.
The Zerphy family spills the beans and shares all their epic tales on the podcast show From the Helm Boating Broadcast. Click here to see the episode and prepare to sail with the coolest crew!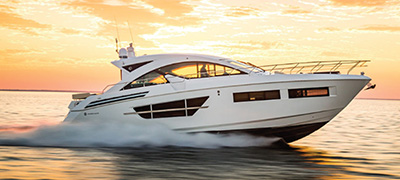 Innovative, Hand-Crafted Yachts
Cruisers Yachts pride comes with continuous innovation, hand-craft, and American-made yachts.
Learn More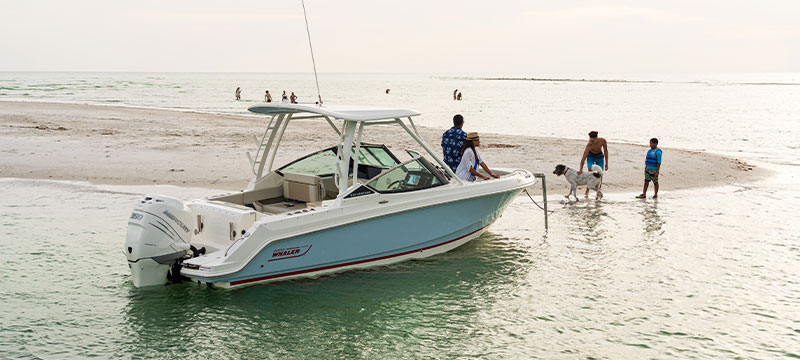 Find Your Perfect Boat Today
Start your search for the boat that has it all for your lifestyle! Explore premium new, used, and brokerage boats.
Search Boats
View Our Marinas
With vast storage, convenient locations, and incredible benefits, our marinas are the perfect place for your boat to call home.
Where's My Marina?