The Boston Whaler Vantage Family
Raising the bar for versatility, performance, and comfort.
From the award-winning
Boston Whaler
230 Vantage to the new, sophisticated 320 Vantage, this multifunctional family of boats offers the space and capabilities active families demand. Leading-edge design combines with an impeccably crafted hull to deliver remarkable comfort, handling and stability. Best-in-class amenities and options make Vantage ideal for offshore cruising, fishing and adrenaline-pumping watersports. Play all day, then take it to dinner: Vantage is equally at home in rough saltwater and sidled up to a 5-star restaurant.
Page Position for video
Play video for Meet the Vantage Family
The Vantage family raises the bar for versatility, performance and comfort. Cutting-edge design combines with an impeccably crafted hull to deliver extraordinary comfort, handling and stability. You won't find a more confidence-inducing, stable-riding boat anywhere else.
230 Vantage

Follow the status quo and you won't earn the National Marine Manufacturers Association's Innovation Award; but challenge the status quo and awards may come your way…especially if you do it well. The dual-console 230 Vantage® received the Innovation Award for expanding the possibilities capable in a 23-foot boat. For starters, seating is top-notch, and it delivers incredible comfort and rugged luxury with impressive power and capability so every crew can journey longer and farther in comfort, with Whaler confidence that goes to the core.

270 Vantage

Never compromise, and never settle for less. Beyond providing incredibly smooth, predictable handling and unmatched ride quality, the 270 Vantage® is equipped for every activity you and your crew can dream up. Eager for saltwater fishing? Craving watersports action? Entertaining friends? This dual-console has you covered. Boston Whaler knows what you need and makes sure the 270 Vantage is ready for everything you might do.

320 Vantage

Cutting-edge features, great capacity and easy adaptability are hallmarks of the dual-console 320 Vantage®, winner of the National Marine Manufacturers Association's 2015 Innovation Award. Rock-solid control meets the ultimate in versatility and comfort with the many accessories and options the 320 provides. Serious fishing, joyful entertaining, day-long watersports or cruising and even a place to sneak in a nap or an overnight stay–the 320 is ready for your day. When the softest, safest ride meets the best equipped dual-console around, new possibilities become eminently possible. With Whaler, you can be confident to the core.
Page Position for form
We know you're itching to see your favorite in person now, right? Let us help!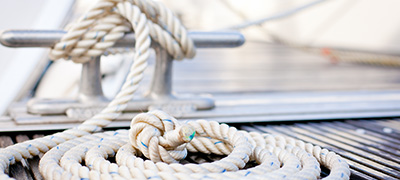 Brush Up Your Boating Skills
Our goal is to make sure you and your family feel confident and comfortable operating your boat. Our videos featuring experts will help.
Get the Tips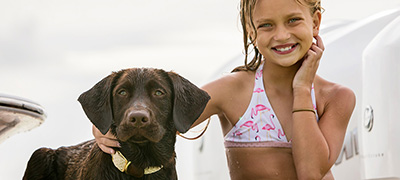 The Boating Lifestyles Blog
Browse hundreds of articles on customer stories, tips, trends, gear, amazing boating locations and more found in our Blog.
Explore Boating Articles
Our Team Is Your Advantage
Supporting owners with a team of experts to ensure you enjoy boating to the fullest.
Meet Our Team