Boating Tips: Strainers and Bilge Pumps
Welcome to Boating Tips with MarineMax! Taking care of your strainers and bilges is an important part of caring for your boat. Not to worry, it's easier than you think. Ask your questions, make comments, and learn a thing or two about your favorite outdoor activity.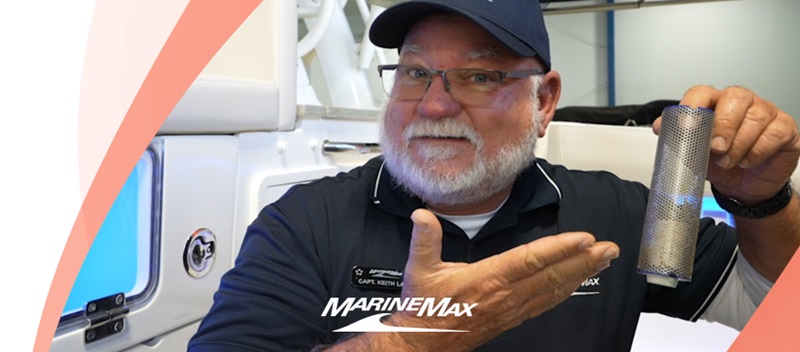 Play video for Strainers and Bilge Pumps
Boating Tips
Your boat's strainers and bilge pumps are sadly often forgotten when it comes to boat maintenance. In this week's video, Captain Keith has a refresher for you.
Boat Strainers
Believe it or not, your boat is constantly taking in water in one form or another! Your outboard sucks up water to cool itself, the livewell siphons water to keep your bait alive, larger yachts with air conditioning units may use sea water to help cool the vessel - the list goes on.
The strainers on your boat protect your vessel from potential damage caused by sand, debris, grass and whatever else may be sucked up by your engine or other potential uses. In this week's video, Captain Keith demonstrated how to remove these for cleaning on a Boston Whaler.
Strainers can eventually get clogged from grass and other marine related debris, for this reason, it is important to clean them regularly to ensure optimum function and get the most out of your investment.
Bilge Pumps
The bilge pumps on your vessel are automatic, but can also be turned on and off via a switch on your electrical panel or from your center console - this depends on your boat model. To put it simply, bilge pumps work to pump water out of your boat and out into the surrounding body of water.
Inside the bilge is a float, once enough water is in your boat to surround the bilge and cause the float to rise, the bilge pump kicks on and pumps water out until the device is no longer floating. In the Boston Whaler model that Captain Keith showed us, there are actually two bilge pumps just in case, so that if one pump can't pump enough water out fast enough, it can join in.
You can
learn more about bilge pumps here
.
The MarineMax Experience
At MarineMax, you aren't just buying a boat from us, you're also getting access to events, Getaways!®, and of course, top tier service. If you want your strainers or bilges serviced, feel free to book an appointment! Learn more about our certified and experienced technicians here.
NEED MORE BOATING NEWS?
You can see or hear more episodes of Boating Tips and our sister podcast, From the Helm Boating Broadcast, on The MarineMax Blog, accessible on the website or via mobile phone through the MarineMax App. You can also access more episodes on Amazon, Spotify, Google Podcast, Apple Podcast, or wherever you get your podcast news. See you out on the water!
Have ideas for our next episode or want to connect with us?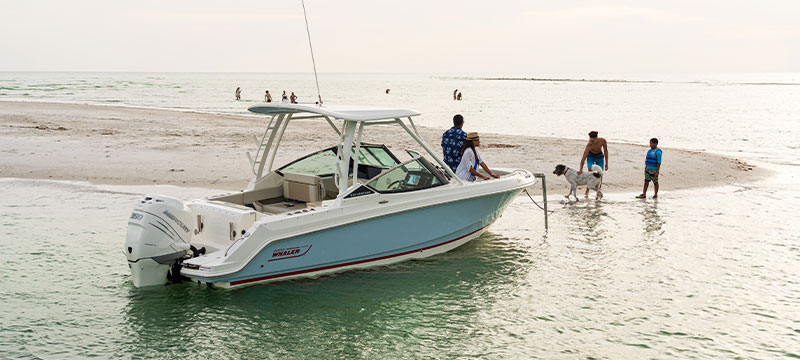 The Best Boat Brands
Our fleet of boat brands represent the highest quality and strongest reputations found anywhere.
View Brands
Let's Get Social 👍
We want to hear from you! Share your boating photos and videos. You may even get featured on one of our channels, along with the latest news from across the boating industry, fun stories from fellow boating enthusiasts, and much more!
Follow Us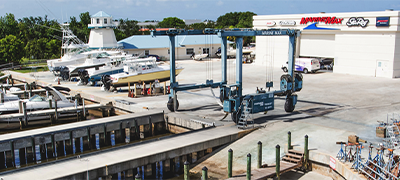 First-Rate Boat Repair
From providing world-class service with factory-certified technicians to finding marina slips and dry storage locations, your MarineMax team will always be there.
Learn More