Boating Tips: Reading Coastal Tide Charts
Welcome to Boating Tips with MarineMax! Whether you're fishing, cruising, heading to your favorite on-water restaurant, or hanging out on a sandbar, it's crucial to understand the fluctuation of the water. You can learn all of this by referring to a tide chart.
What is a tide chart?
A tide chart displays the ebb and flow of the tides as controlled by the moon. Marine electronics like Simrad units don't just display tide information, but other information such as water depth, temperature, and more.
So why is understanding the tide so important? Two major reasons are safety & navigation as well as fishing.
Safety and Navigation
Depending on the size of your boat, there will need to be a certain level of water for you to safely operate your vessel and not run aground - don't let yourself be left high and dry! Additionally, when the water level is lower, you may damage the environment by running through areas that are too shallow and destroying valuable seagrass.
Fishing Considerations
A fish feed with moving water. It doesn't matter if you're in the Florida Keys, Texas, or New York, moving water is a key to success in fishing. Knowing what the water levels are in different locations as well as how they are changing can help you to get on a hot bite.
Reading a Tide Chart
What a tide chart displays is how high or low the water level will be in relation to the mean water level at that location. On electronic units like Simrads, you can drill down to an even more granular level to learn more about exactly what the water is doing.
In Sum
Reading a tide chart isn't as intimidating as you might think, but it is important. The information that they display is crucial for a fun, safe and successful day on the water. This information is easily accessible online, through a number of marine electronics or at your local marina.
One last thing, each day there are multiple tides. Sometimes two highs and two lows, sometimes only one of each, it can vary by season and location, but the premise of reading the chart is still the same.
If you have any questions about this topic, stop by your local MarineMax store or drop us a line here and we'll be happy to help. We'll see you out on the water!
NEED MORE BOATING NEWS?
You can see or hear more episodes of Boating Tips and our sister podcast, From the Helm Boating Broadcast, on The MarineMax Blog, accessible on the website or via mobile phone through the MarineMax App. You can also access more episodes on Amazon, Spotify, Google Podcast, Apple Podcast, or wherever you get your podcast news. See you out on the water!
Have an Idea for Our Next Episode? Submit It Here!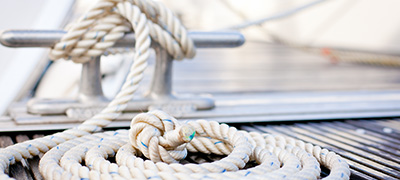 Brush Up Your Boating Skills
Our goal is to make sure you and your family feel confident and comfortable operating your boat. Our videos featuring experts will help.
Get the Tips
Finance Your Boat
When it comes to financing the boat you've always wanted, our team has you covered.
Explore Finance Options
Let's Get Social 👍
We want to hear from you! Share your boating photos and videos. You may even get featured on one of our channels, along with the latest news from across the boating industry, fun stories from fellow boating enthusiasts, and much more!
Follow Us