Boating Tips: How to Clean Your Boat
Welcome to Boating Tips with MarineMax! In this week's Boating Tips, Captains Keith and Nick discuss the best way to clean your boat. From caring for your hull to the overall process of cleaning, drying and draining your boat, Nick and Keith are giving you the 411 on how to keep your vessel beautiful. Ask your questions, make comments, and learn a thing or two about your favorite outdoor activity.
Play video for How to Clean Your Boat
Boating Tips
Whether you run your boat every weekend or every once in a while, cleaning your boat is still an essential part of boat ownership. But what is the best way to clean your boat? What about the best time to clean your boat? In this blog post we give you the low-down on how to keep your boat looking great!

MarineMax Boating Kit
When you buy a boat from MarineMax, we don't just kick you to the curb after you take delivery of your vessel, we're your boating partners for life! We offer a ton of services ranging from service to financing and insurance. All this notwithstanding, one of the things that we provide for our customers is a boating kit. This kit includes everything that you need to join the fun out on the water, including what you need to clean your boat! Check it out!
Shurhold Brush - This soft bristled brush enables you to scrub down everything from from your hull to your vinyl seats without scratching your vessel! You can disconnect the brush from the pole and use it as a handheld version if you want to get up close and personal while cleaning.
Shurhold Britewash - There are certain cleaners that you do NOT want to use on your boat, bleach for example (it can be damaging to you deck over time). Britewash is special boat soap that is specifically designed to effectively and safely clean your boat.
Shurhold Pro Polish - It's no secret that the sun can be hard on your boat's finish. This polish shines your boat up like new so that even if colors are fading, you can touch up your vessel to give it that beautiful sheen that everyone wants.
Shurhold SMC Multipurpose Spray - Gentle on your boat, touch on messes, you use a spot cleaner on your kitchen countertop at home, why wouldn't you on your boat? Not every mess on your vessel necessitates a full mop and bucket style cleaning, sometimes all it takes is a few spritzes of a spot cleaner!
Shurhold Serious Shine - To help wax and shine your hull, use a little on a microfibre cloth. Don't worry you won't need much to buff that boat, a tiny bit goes a long way here.
Cleaning techniques
We recommend cleaning your vessel after every use, no matter how short or long you were out on the water. Here are some ways that you can
show your boat some love
in order to keep it looking factory fresh. We hope this helps and look forward to seeing you out on the water!
NEED MORE BOATING NEWS?
You can see or hear more episodes of Boating Tips and our sister podcast, From the Helm Boating Broadcast, on The MarineMax Blog, accessible on the website or via mobile phone through the MarineMax App. You can also access more episodes on Amazon, Spotify, Google Podcast, Apple Podcast, or wherever you get your podcast news. See you out on the water!
Have an Idea for Our Next Episode? Submit It Here!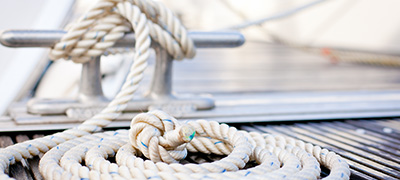 Brush Up Your Boating Skills
Our goal is to make sure you and your family feel confident and comfortable operating your boat. Our videos featuring experts will help.
Get the Tips
Finance Your Boat
When it comes to financing the boat you've always wanted, our team has you covered.
Explore Finance Options
Let's Get Social 👍
We want to hear from you! Share your boating photos and videos. You may even get featured on one of our channels, along with the latest news from across the boating industry, fun stories from fellow boating enthusiasts, and much more!
Follow Us