Boating Tips: Proper Trailer Maintenance
Welcome to Boating Tips with MarineMax! Neglecting your trailer can keep you off the water and ruin an exciting trip. Caring for your trailer isn't difficult, but it is super important. In this week's episode, Captains Nick and Keith talk all things boat trailer maintenance. Ask your questions, make comments, and learn a thing or two about trailer maintenance.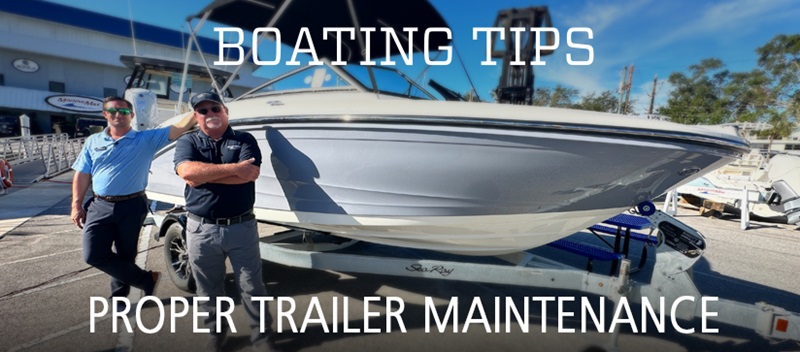 Play video for Proper Trailer Maintenance
Boating Tips
Boats get a lot of attention, and rightly so, but your trailer is just as important. In this short video, Captains Keith and Nick break down how to take proper care of it.
Trailer Checklist
Just like you would with your car, make sure that you check the air pressure in your trailer tires in order to prevent blowouts.
Additionally, be sure that all your lugnuts are tight and that your break lights work as well.
Trailer Care
Saltwater is one of the harshest environments on the planet. If you're boating in saltwater, it is essential to spray down every part of your trailer including the frames and axels.
If you're a freshwater boater, you're not off the hook. After every use you should still be spraying down your trailer and working to keep it clean. A boat trailer repair can be a costly proposition, so properly caring for it is essential.
Trailer Maintenance
One of the easiest but most important things that you can do to keep your trailer in good working order is to make sure to grease/lube all of your bearings and hubs.
How MarineMax can Help
MarineMax not only has boat parts, but we can help service your trailer as well through our
service department
. We offer tons of boat parts and accessories as well as items to help you show your boat some love. We'll see you out on the water.
NEED MORE BOATING NEWS?
You can see or hear more episodes of Boating Tips and our sister podcast, From the Helm Boating Broadcast, on The MarineMax Blog, accessible on the website or via mobile phone through the MarineMax App. You can also access more episodes on Amazon, Spotify, Google Podcast, Apple Podcast, or wherever you get your podcast news. See you out on the water!
Have an Idea for Our Next Episode? Submit It Here!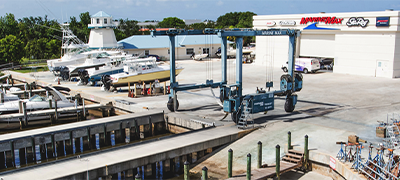 First-Rate Boat Repair
From providing world-class service with factory-certified technicians to finding marina slips and dry storage locations, your MarineMax team will always be there.
Learn More
Let's Get Social 👍
We want to hear from you! Share your boating photos and videos. You may even get featured on one of our channels, along with the latest news from across the boating industry, fun stories from fellow boating enthusiasts, and much more!
Follow Us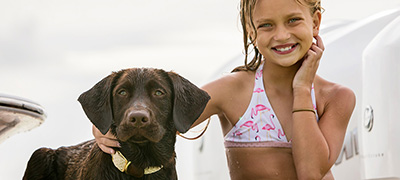 The Boating Lifestyles Blog
Browse hundreds of articles on customer stories, tips, trends, gear, amazing boating locations and more found in our Blog.
Explore Boating Articles