Boating Tips LIVE: Troubleshooting with The Wandering Hillbilly
Welcome to
Boating Tips LIVE
with MarineMax! Join hosts Captain Keith and Captain Nick Mondays at 3 pm ET as they exchange stories and share tips and tricks while answering viewer questions. Subscribe and follow us on
Facebook
or
YouTube
to get notifications and keep up to date on the latest boating tips. Ask your questions, make comments, and learn a thing or two about your favorite outdoor activity.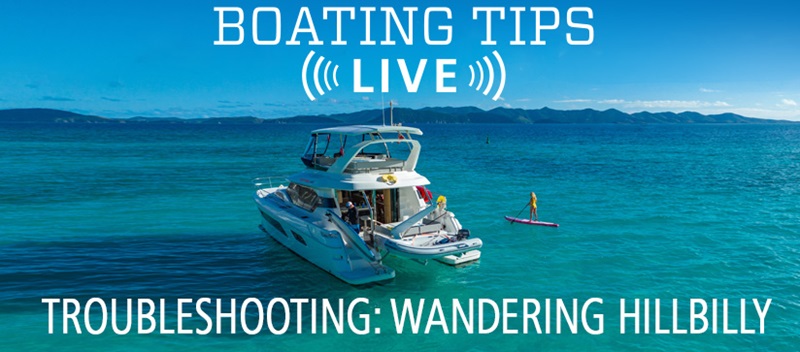 Play video for Troubleshooting with The Wandering Hillbilly
Boating Tips LIVE
Alan Carter, The Wandering Hillbilly, is back and ready to take your questions! The Wandering Hillbilly channel on YouTube captures fun traveling experiences with family and friends and provides newbies with information if they want similar experiences. Alan is also the Director of the singing reality competition television series The Voice!
Tune in to Boating Tips LIVE with Alan, Keith, and Nick to learn more about MarineMax Vacations, chartering in the British Virgin Islands, and troubleshooting along the way. We go LIVE at 3:00 pm ET to take your questions and chat about your favorite outdoor activity… boating!
NEED MORE BOATING NEWS?
You can see or hear more episodes of Boating Tips LIVE and our sister podcast, From the Helm Boating Broadcast, on The MarineMax Blog, accessible on the website or via mobile phone through the MarineMax App. You can also access more episodes on Amazon, Spotify, Google Podcast, Apple Podcast, or wherever you get your podcast news. See you out on the water!
Have ideas for our next episode or want to connect with us?