Boating Tips: Finance and Insurance with MarineMax
Welcome to Boating Tips with MarineMax! In this week's episode, Captains Keith and Nick show you how easy financing and insurance processes are with MarineMax. Ask your questions, make comments, and learn a thing or two about your boat's financials.
Play video for Finance and Insurance with MarineMax
Boating Tips
Addressing your boat's financing and insurance is the last step before you get to take your boat home. In this week's Boating Tips, Captains Keith and Nick show you how easy this process is with MarineMax.
MarineMax: Your Boating One-Stop-Shop
You've gone through the process of working with a sales consultant, you're completely in love with your vessel and it's time to sign on the dotted line. However, you begin to worry, and questions start flooding into your mind. Do I need marine insurance? What marine finance company can I trust to help me finance this vessel? It's the same answer for both - MarineMax! We are your one-stop-shop for everything boating, including finance and insurance.
Why It's Easy
Simply put, we have dedicated experts. We don't push you off to a third party agency or act as a middleman; we have staff members that solely focus on finance and insurance. This way everything stays in-house, there is less hassle and confusion and everyone involved is more privy to the deal. No one wants calls and emails back-and-forth from the dealership to the insurance company and then back to you. With MarineMax, it's as simple as walking into the business office on-site and getting it done.
The Process
Our dedicated team will go over your insurance options and handle your tag and title. Again, since this is all on-site, this makes for a smooth process that works synergistically between sales and the business office team. Finally, when you're all done, you're ready for your new boater orientation with one of our delivery captains!
NEED MORE BOATING NEWS?
You can see or hear more episodes of Boating Tips and our sister podcast, From the Helm Boating Broadcast, on The MarineMax Blog, accessible on the website or via mobile phone through the MarineMax App. You can also access more episodes on Amazon, Spotify, Google Podcast, Apple Podcast, or wherever you get your podcast news. See you out on the water!
Have an Idea for Our Next Episode? Submit It Here!
Finance Your Boat
When it comes to financing the boat you've always wanted, our team has you covered.
Explore Finance Options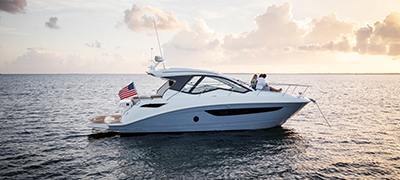 Boat Ownership Costs
Make a smart buying decision by understanding the true costs of owning a boat.
See Boating Costs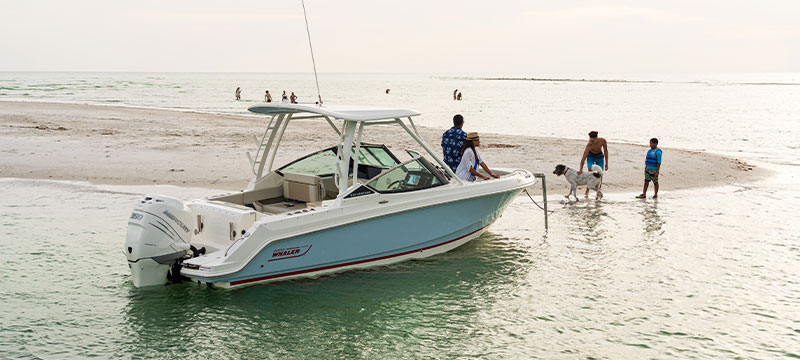 Find Your Perfect Boat Today
Start your search for the boat that has it all for your lifestyle! Explore premium new, used, and brokerage boats.
Search Boats