Boating Tips: Hailing a Bridge
Welcome to Boating Tips with MarineMax! In this episode, Captain Keith demonstrates how to interact with drawbridges and bridge attendants. Ask your questions, make comments, and learn a thing or two about your favorite outdoor activity.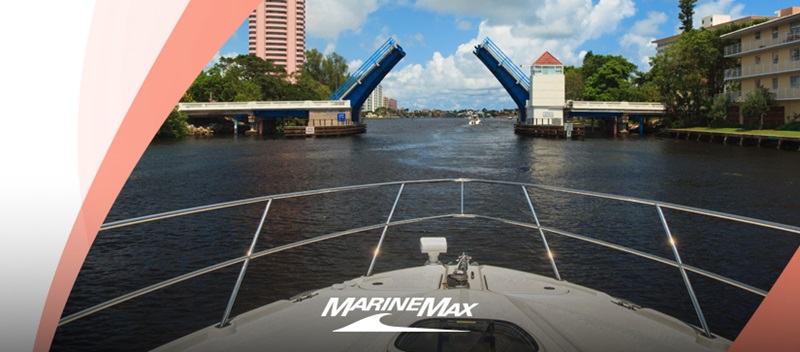 Play video for Hailing a Bridge
Boating Tips
For those who own large boats or yachts, you will need to familiarize yourself with hailing a bridge. Knowing how to properly contact the bridge attendant as well as understanding bridge navigation is a simple, yet very important process. What boating tips do you want to see? Comment below with your ideas and we may choose your boating tips for future episodes!
For those who own large boats or yachts, one of the things that you must familiarize yourself with is hailing a bridge. Knowing how to properly contact the bridge attendant as well as understanding bridge navigation is a simple, yet very important process.
What Channel Do I Use to Hail a Bridge?
On marine radios, different channels are used for different things depending on where you are. For example, channel 13 is used when traversing locks in Florida. Channel 16 is the international distress signal. For our purposes, when navigating in Florida waters, channel 9 is the channel that you will use to hail a drawbridge.
How to Hail a Bridge
When you are ready to contact the bridge operator, switch over to channel 9 and repeat the name of the bridge three times quickly followed up by your vessel name, for example: "Dunedin Causeway, Dunedin Causeway, Dunedin Causeway, this is MarineMax One".
The bridge attendant will respond telling you to go ahead with what you want to say. Once you've connected, simply inform them of the direction you're going, i.e. "we're heading north", and ask for their next opening, "we would like your next opening".
The operator will let you know when they will be opening the bridge next. From here, all you have to do is wait in the channel and proceed through the bridge once it has fully opened.
Understanding Signage
There are a few signs around bridges that you should make note of. There is usually a sign indicating the channel that is being monitored by the bridge attendant; it will be in blue and prominently located at the top of the bridge in most cases.
The next sign of note will be informing you to your tower, and lower outriggers and antennae if applicable; this is usually located on the bridge fenders. Essentially, it is telling you that if you can make it under the bridge by simply lowering objects on your boat, do so.
Lastly, there are usually two other signs present. One is typically a "no-trespassing" warning intended to keep individuals from climbing onto the fenders. The other is a depth ruler that will help you determine if you can make it safely under the bridge or not.
More Resources
Navigating bridges is a simple process. It may seem scary at first, but it's nothing to worry about! If you want to learn more about VHF radios, or bridge navigation, we have
resources on our website
to help you do just that. We'll see you out on the water.
NEED MORE BOATING NEWS?
You can see or hear more episodes of Boating Tips and our sister podcast, From the Helm Boating Broadcast, on The MarineMax Blog, accessible on the website or via mobile phone through the MarineMax App. You can also access more episodes on Amazon, Spotify, Google Podcast, Apple Podcast, or wherever you get your podcast news. See you out on the water!
Have ideas for our next episode or want to connect with us?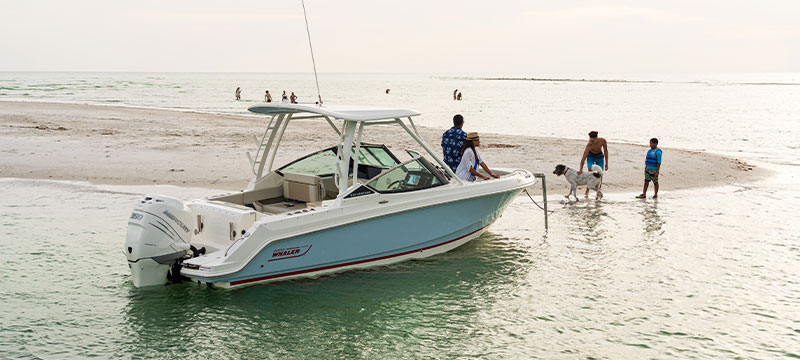 Find Your Perfect Boat Today
Start your search for the boat that has it all for your lifestyle! Explore premium new, used, and brokerage boats.
Search Boats
Let's Get Social 👍
We want to hear from you! Share your boating photos and videos. You may even get featured on one of our channels, along with the latest news from across the boating industry, fun stories from fellow boating enthusiasts, and much more!
Follow Us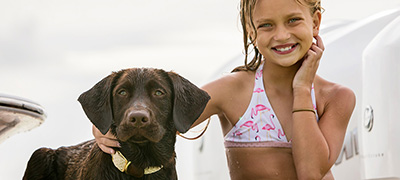 The Boating Lifestyles Blog
Browse hundreds of articles on customer stories, tips, trends, gear, amazing boating locations and more found in our Blog.
Explore Boating Articles