Boating Tips: Boat Towers
Welcome to
Boating Tips
with MarineMax!
Knowing the rules of the water is important for safety and to have better days out boating. In this weeks episode, we discover how towers can be a useful addition to a fishing boat and also serve a number of purposes. Ask your questions, make comments, and learn a thing or two about your favorite outdoor activity.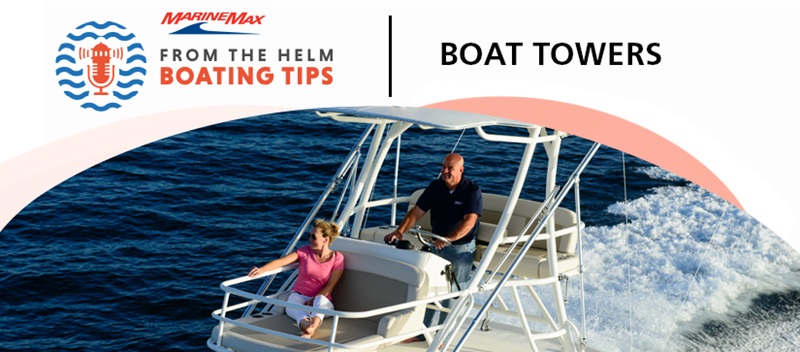 Play video for Boat Towers
Boating Tips
Why do people put towers on their boats? Are they really necessary? What do I need to think about when buying a boat with a tower? Captains Keith and Nick have the answers to these questions and more on this week's episode of Boating Tips.
Why Get a Tower
As advanced as all the radar, sonar and other electronics that today's boats have are, sometimes your eyes can be your most powerful tool. People get boats with towers, or add on to their boat for increased visibility.
A tower provides an elevated position in which to scan the horizon for diving birds (an indicator of fish feeding below), free jumping or swimming fish and greater visibility down into the water. These are fish catching tools that enable those in the blue water game to stay ahead of the competition.
Tower Features
Many towers also feature a helm station from which the captain or operator can drive and navigate their vessel from. These elevated helm stations also have controls that can "lock out" the ground level helm station so that those in the tower and those below aren't fighting for control of the vessel.
Depending on your exact setup, you may be able deploy and control your vessel's outriggers as well.
Tower Considerations
A tower is not for everyone. These are commonly seen in boats that journey far offshore in search of pelagic fish such as tuna, wahoo and dolphin (mahi-mahi). If you prefer bottom fishing reefs and wrecks, a tower doesn't offer much help. On smaller vessels, some towers are actually able to fold down, but in the case of a larger, offshore style boat, they cannot, so bridge clearance is a consideration.
If this seems like a lot to think about, don't worry, you don't have to make this decision alone! Call, click or visit your local MarineMax store, our knowledgeable staff will be able to help you
NEED MORE BOATING NEWS?
You can see or hear more episodes of Boating Tips and our sister podcast, From the Helm Boating Broadcast, on The MarineMax Blog, accessible on the website or via mobile phone through the MarineMax App. You can also access more episodes on Amazon, Spotify, Google Podcast, Apple Podcast, or wherever you get your podcast news. See you out on the water!
Have ideas for our next episode or want to connect with us?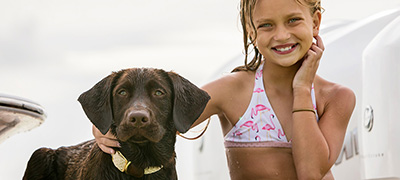 The Boating Lifestyles Blog
Browse hundreds of articles on customer stories, tips, trends, gear, amazing boating locations and more found in our Blog.
Explore Boating Articles
Let's Get Social 👍
We want to hear from you! Share your boating photos and videos. You may even get featured on one of our channels, along with the latest news from across the boating industry, fun stories from fellow boating enthusiasts, and much more!
Follow Us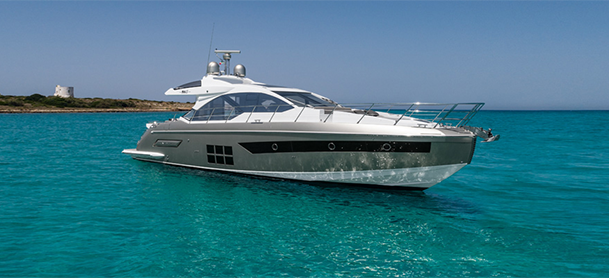 Motor yachts
A motor yacht to captivate your adventurous dreams is here - first-class motor yachts combine luxury and comfort for your extended stay out on the water.
Learn More