Boating Tips: Benefits of Outboard and I/O Power
Welcome to Boating Tips with MarineMax! Whether you prefer outboards or inboards, there is a Sea Ray SLX 260 for you. Captain Keith and Joey Sharpe, Senior Brand Product Manager at Sea Ray will discuss some of the advantages of each. Ask your questions, make comments, and learn a thing or two about your favorite outdoor activity.
Outboard vs Inboard Motor
Before we go any further let's discuss the differences between an inboard and outboard engine. There are quite a few variations between the two, ranging from maintenance to operation. However, at the most basic, surface level it is this - an outboard is outside of the vessel and is mounted to the transom of the boat. An inboard engine is literally inside of the boat with the propellors extending outside and below the boat.
Benefits of the Sea Ray SLX with Outboard Motor
Aside from getting into shallow water, the outboard motor brings simplicity to the table. For example, it is outside of the boat, so when it comes to maintenance, everything is easily accessible. All you have to do is run your boat, drain and flush the motor after usage.
You can learn more about outboard benefits
here
.
Benefits of the Sea Ray SLX with I/O Motor
Since this version of the SLX does not have the motor mounted to the transom, it gives you more of a platform at the back of the boat with an option for a manual swim step. You get more room to interact with the water as well as making it easier to get in and out.
Which Version is Right for Me?
If you're stuck between an I/O or and outboard, we recommend consulting your local MarineMax boating specialist to steer you in the right direction. Your overall boating goals and lifestyle/usage must be accounted for and they'll have all the know-how to help you get in the right boat.
We look forward to seeing you out on the water!
NEED MORE BOATING NEWS?
You can see or hear more episodes of Boating Tips and our sister podcast, From the Helm Boating Broadcast, on The MarineMax Blog, accessible on the website or via mobile phone through the MarineMax App. You can also access more episodes on Amazon, Spotify, Google Podcast, Apple Podcast, or wherever you get your podcast news. See you out on the water!
Have an Idea for Our Next Episode? Submit It Here!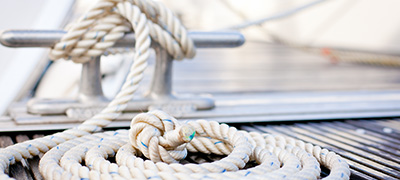 Brush Up Your Boating Skills
Our goal is to make sure you and your family feel confident and comfortable operating your boat. Our videos featuring experts will help.
Get the Tips
Finance Your Boat
When it comes to financing the boat you've always wanted, our team has you covered.
Explore Finance Options
Let's Get Social 👍
We want to hear from you! Share your boating photos and videos. You may even get featured on one of our channels, along with the latest news from across the boating industry, fun stories from fellow boating enthusiasts, and much more!
Follow Us