Boating Bucket List
The air is getting crisp in some parts of the country, but that doesn't mean boaters have to automatically mull over winterizing their vessels — some of the best boating is done in those precious weeks after fall's arrival, when waterways and boating destinations are less crowded.
The waterways begin to wind down in some regions, it can be an optimal time to explore less familiar nautical terrain and potentially try something new, whether it's fishing, a new dining locale, or snorkeling. This is true for newer boaters that might be less comfortable navigating a crowded new waterway, as well as seasoned boaters that have found themselves caught in a familiar pattern with local favorites.
Fall Fishing

Fall is an excellent time for catching fish, and there are more resources than ever to help you get started. Take Me Fishing released a comprehensive, interactive map designed to help the onslaught of new boaters looking to socially distance on the water find locations near them. The map includes boat ramps, marinas, bait and tackle shops, as well as bodies of water — some of which do not require a fishing license.

Travel Somewhere New

There are countless locations in the country that will take your breath away (and are accessible by boat!) The Lake of the Ozarks in Missouri, the largest manmade lake in the United States with 1,150 miles of shoreline, offers some of the best views in the country.

In Massachusetts, Cape Cod, Martha's Vineyard and Nantucket also offer up amazing opportunities for leaf-peeping from the water. Cuttyhunk is an iconic destination, and situated on the southern part of Cape Cod, providing easy access to Nantucket Harbor. East Beach in Martha's Vineyard is deep enough for large boats to drop off crew.

Even when boating comes to a close in colder parts of the country, it's never too soon to start planning more ambitious excursions for the spring and summer ahead.

Dockside Dining

Dockside dining is another option for staying local but exploring new places. Googling "dock and dine" can help you find new spots, but during the pandemic, we recommend calling ahead for hours and parameters around Covid-19, as well as inquiring whether the restaurant has its own dock and reservations are required. Boaters can also check to see other nearby points of interest; many dock-and-dine destinations also provide easy access to shopping, museums and historic sites.

The Great Loop

The American Great Loop is a 6,000-mile circumnavigation of the eastern United States that stretches from Canada to Florida. Though it can be completed in as little as two months, many "Loopers" take about a year on the voyage. Experienced loopers recommend boaters plan their Northern legs in the summer months. Some boaters take the loop in segments, doing one stretch before spending time at home, and returning for another section when time allows.

As the season changes, be on the lookout for new adventures — both near and far.

Test Out a New Boat

If you are thinking of making a change or looking for something new, why not try out a new boat? Head to your local MarineMax to explore

current inventory

. If you are not ready to make a permanent vessel change, consider heading to the British Virgin Islands where you can captain your own boat from the

MarineMax Vacations

fleet.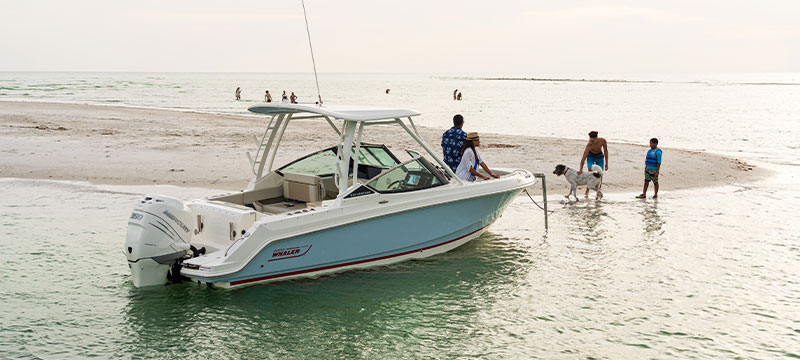 Find Your Perfect Boat Today
Start your search for the boat that has it all for your lifestyle! Explore premium new, used, and brokerage boats.
Search Boats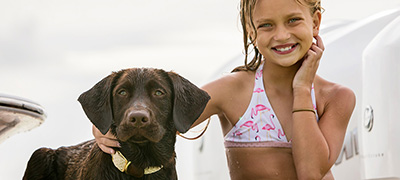 The Boating Lifestyles Blog
Browse hundreds of articles on customer stories, tips, trends, gear, amazing boating locations and more found in our Blog.
Explore Boating Articles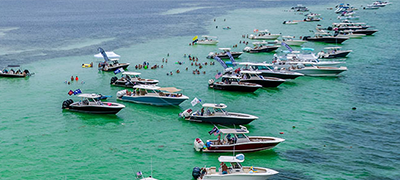 Find an Event
All this fun is exhausting – NOT! We love creating entertaining and exciting customer events. Each is designed to make boating the most remarkable leisure activity in your life.
Find an Event