5 Ultimate Boat Show Tips
Get your game face on because it's time to prepare for boat show season! Whether you plan to attend a local show or make a vacation out of visiting one, a boat show is a great place to see the newest boat and yacht models, the latest electronics, and shop for gear. However, with all the vessels, activities, and festivities happening during these shows, it's always best to plan ahead and save time to get the most out of what you want to see. To help you archive the best experience at a show as possible, we have formulated a 'winning' boat show game plan to help you reach your overall boat-finding goal below!
1. Preparation

Prepping for a boat show can come in many forms. From being sure to have the proper attire for the weather and finding the right sunglasses and shoes for comfort to bringing sunblock and extra water in case of excess heat, you can never be too prepared. However, another angle beneficial in your boat show pre-game plan is to take advantage of the "Prime Time Preview" or VIP access on the first day (if offered). Admission might be a little more, but you'll get to see the show with smaller crowds, and shorter wait times to get aboard the boats on your list will be worth the upcharge.

2. Offensive Strategy

Next up—think about your plan of attack or how to tackle what boats, brands, or dealers you'd like to visit. Look for the booth or slip details of vendors to target in advance to save hours of wandering the aisles or docks at the show. Another way to tackle this is by checking online in advance to see if there is a map to download. You can also huddle with your team over a show guide at the front entrance gate to have an efficient way to execute your plan of navigation. Speaking of navigation, a sleek boat with state-of-the-art technology would be a

2023 Aviara AV32

.

3. Defensive Strategies

To avoid any potential boat show blitzes that might catch you off guard, it's always best to sack this by planning what is most important to know once you're at your targeted boat or yacht. If quality is your first choice, don't be shy! Plan to inspect all aspects of the vessel—step into the shower, open hatches and doors, look in engine service ports, nooks, crannies, etc. You can even lie down in the berths to be sure they fit your frame. If you plan to captain the boat, consider how it may feel if it were in motion. Sit or stand at the helm and visualize taking it out on the water. For comfortable accommodations and many features, check out this stunning

2023 Galeon 680 FLY

.

4. Running Attack

At times there can be so many details coming at you from all angles during a boat show it can feel like a 'running attack' of information. To avoid getting lost in non-essentials, get down to the nitty-gritty by reading the fine print about a vessel that genuinely interests you. Strengthen your defense by catching what could be overlooked since many incentives are available. Another thing to note is demo boats usually are equipped with upgraded power and all options, so before you sign on the dotted line, be sure what you see is what you get. If you enjoy many features, check out this exciting

2023 Sea Ray SLX 400 Outboard.

5. Execution and Score!

Implement and execute the strategies above, and it will be easier to score the winning boat or yacht of your dreams. Besides following a plan, it's also great to relax and take in all the festivities for your enjoyment. Boat shows are designed to be fun, with a festive atmosphere, complete with food, drinks, and lots of boating eye candy. A day a boat show beats a virtual experience any day, so come one, come all and discover your on-the-water trophy today!
Interested on seeing a boat in person? Contact your local boating specialist.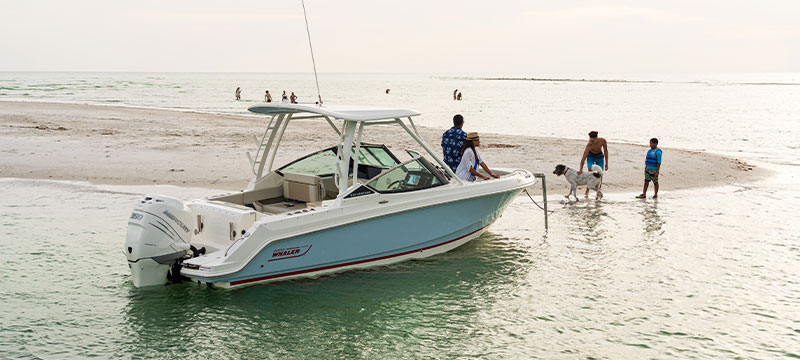 Find Your Perfect Boat Today
Start your search for the boat that has it all for your lifestyle! Explore premium new, used, and brokerage boats.
Search Boats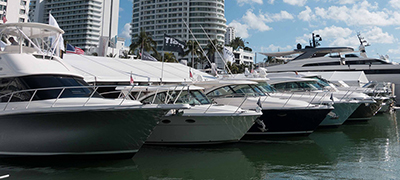 Experience Your Favorite Models
Step aboard to explore boats of all shapes and sizes including the latest models. With one place to come for everything boating, you'll find the boat of your dreams!
Find a Boat Show Near You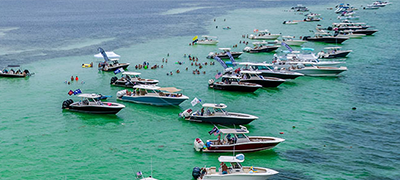 Find an Event
All this fun is exhausting – NOT! We love creating entertaining and exciting customer events. Each is designed to make boating the most remarkable leisure activity in your life.
Find an Event