Best Bet is All In
Prepare yourself to spring into action on the water—boating season is around the corner!
By Liz Pasch
The British Virgin Islands (BVI) has a well-deserved reputation as one of the most idyllic areas in the Caribbean to charter.
Tides are minimal, islands are within view—making line-of-sight navigation straightforward, supplies are easy to find, mooring balls make anchoring easy, and the scenery is simply sublime. MarineMax Vacations has provided charter vacations on power catamarans in the BVI for 10 years and maintains a fleet of more than 50 vessels, the youngest and most up-to- date fleet in the islands. With just a few hours of instruction at the MarineMax Vacations base, charter customers with experience on similar-sized vessels discover operating a power catamaran in the BVI is well within their ability. In fact, many customers return year after year.
In addition to bareboat charters, MarineMax Vacations now offers luxury, all-inclusive, crewed charters for the ultimate BVI vacation experience. Even the most experienced skippers and guests are tempted by this professionally crewed charter option—for a good reason. A professional yacht captain handles all the navigation, docking and vessel requirements, and a gourmet chef will plan, prepare, and serve delectable meals, appetizers, and beverages while cleaning up after. Customers relax every minute of their vacation rather than tending to boat maintenance, navigation, cooking, and cleaning.
MarineMax Vacations President Dave Bigge can personally vouch for the vacation value a crewed charter brought to his family. "After many years of family vacations with my six adult children,

we decided to try a crewed yacht experience," says Dave. "It changed my view and left a lasting impression on how special this experience is for everyone"
Mrs. Bigge adds that it was the very first family vacation she did not spend cooking or cleaning for the entire family.
A professional captain can be requested for any of the MarineMax Vacations charter vessels; however, the luxurious all-inclusive experience with a captain and chef is reserved for the largest and newest power catamaran in the fleet, the Aquila 54, a vessel with four guest cabins and a dedicated crew cabin, each with its own private bathroom for ultimate convenience and comfort.
The three-level yacht is designed with numerous lounging and dining areas for multiple uses, so guests can gather as a group for board games or retreat for private conversations or time alone. Stargazing is perfectly suited from the forward sun pads when anchored in secluded bays where there's no light pollution. Onboard water makers ensure guests have plenty of fresh water, and a huge flybridge accommodates everyone who wants a 360-degree view while cruising from island to island. "These luxury yachts are equipped with all types of water toys including floating mats, paddle boards, snorkel gear, and a dinghy to take you knee boarding," says Raul Bermudez, MarineMax Vice President.
Each luxury crewed charter with MarineMax Vacations is customized. Whether your family needs time to reconnect or grownup groups seek a break from life's responsibilities, customers decide the kind of charter they want. They can choose how long they want the charter to last, where to cruise, which islands to visit, the additional activities to enjoy, their menu, and when they wish to eat. Professional captains have vast experience in the BVI and are familiar with secluded spots to anchor away from other boats. Whether guests want to snorkel, shop, or hike, your private crew is also your personal concierge and handles all the arrangements.
Each chef has their own unique specialties, and customers can choose the crew that best suits their individual preferences and dietary needs. Sample menus offer a glimpse of culinary delights to help plan. Be forewarned; it's a difficult choice between the chef offering marinated halloumi kebabs with fresh herbs or the one that specializes in a rack of lamb with pistachio herb crust. It's a delectable
dilemma where there's no bad option!
There are a limited number of vessels in the MarineMax Vacations fleet offering a Crewed Charter, with plans to expand in the near future. But don't wait too long—more and more customers are opting for this luxury charter option. This year, go all-inclusive and have the trip of a lifetime!
Want to Learn More About MarineMax?
View Our Marinas
With vast storage, convenient locations, and incredible benefits, our marinas are the perfect place for your boat to call home.
Where's My Marina?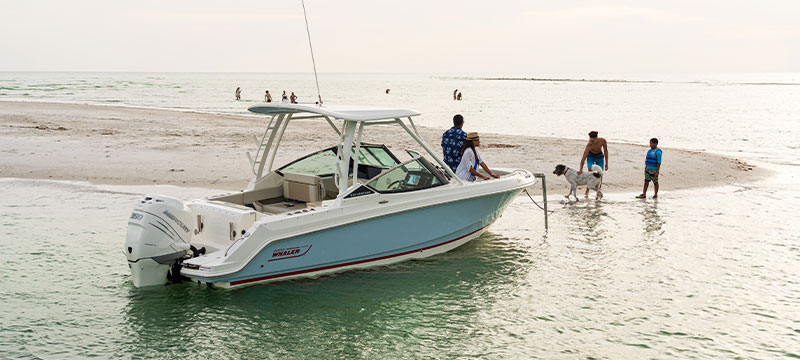 Find Your Perfect Boat Today
Start your search for the boat that has it all for your lifestyle! Explore premium new, used, and brokerage boats.
Search Boats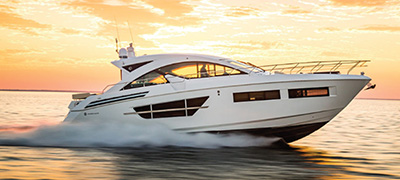 Innovative, Hand-Crafted Yachts
Cruisers Yachts pride comes with continuous innovation, hand-craft, and American-made yachts.
Learn More