Wakesurf Contest for Everyone!
Barrel Boss started in 2008 and has been going strong ever since. We wanted to create a grassroots event that would give our customers and the lake community something the whole family could compete in. We designed the format to be low pressure and to serve as an "expression session" for our riders. There are very few rules about how you use your 2 minutes of riding and we think that is what keeps the community coming back year after year. Being that there were so few contests in those first few years of wake surfing popularity, we have had some of the all-time greats of the sport compete in Barrel Boss. Pros like Ashley Kidd and Raleigh Hager were known to throw their boards in the water a few times. We are proud to have such a sustainable and fun platform to continue to offer to our customers and with the addition of the virtual contest, we are able to offer that to more riders in all water sports.
Register Now Download Rules Virtual contest Registration Main Event Registration
GOING ON NOW!
Virtual contest for each month leading up to the event. Win prizes. Send us your video of your Best Ride:
Check out Barrel Boss participant videos:
Play video for Powered by Nautique
2021 Barrel Boss Wake Surf Contest
Barrel Boss is back for the 14th year live and in person on Sunday, October 3rd at Sail & Ski Yacht Club on Lake Travis in Austin, Texas! Our Virtual Contest begins July 1st with our first month's video submission theme: Rotations and sponsored by our friends at Hyperlite. Open to all water sports from wakeboarding to foiling, skiing, and of course, wakesurfing. August's theme is launch sponsored by Ronix and Liquid Force and Phase 5 are supporting our September them, wake transitions. Our live event will be wakesurfing specific and we invite everyone to check out our website for more details.
Play video for Jodi Grassman
Get to Know a Hyperlite Rider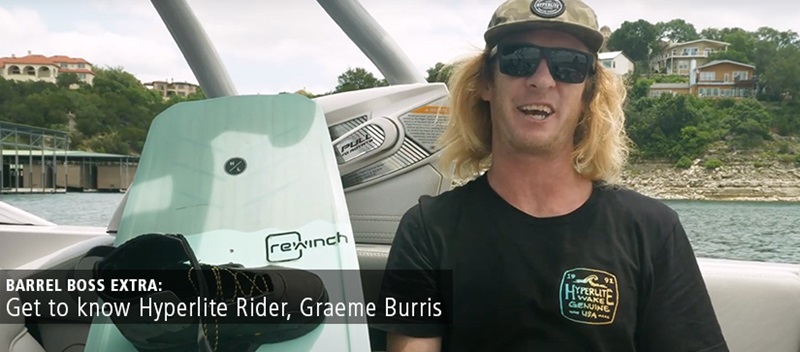 Play video for Graeme Burress
Get to Know a Hyperlite Rider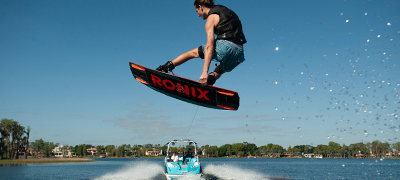 Water Sports Gear
High quality water sports gear from leading manufacturers. Plus, try before you buy.
Water Sports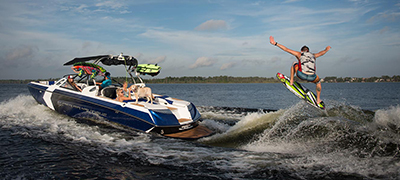 Endless Hours of Fun
New technology, comfort, convenience, function, and style have been integrated into every world-class boat. When your life on the water is in a Nautique, you expect nothing less.
Get on the Water
Find Your Perfect Boat Today
Start your search for the boat that has it all for your lifestyle! Explore premium new, used, and brokerage boats.
Search Boats