An Important Update
As a valued MarineMax customer, we want to keep you informed of changes that affect you. After careful consideration, we have made the decision to consolidate our Long Island stores and expand our full-service North Shore location, MarineMax Huntington.
All business operations at our Lindenhurst and Copiague locations will be discontinued this fall. Please contact our Huntington store at (888) 835-3082 or our Manhattan office at (888) 716-9214 for all your boating needs. We will have a robust mobile team that will continue to provide service to the Lindenhurst/Copiague area.
MarineMax Huntington
155 West Shore Road, Huntington, New York 11743 | (631) 424-2710
Make My Store
MarineMax Manhattan
Chelsea Piers, Pier 59 23rd St and the Hudson River, New York City, New York 10011 | (212) 336-7873
Make My Store
With a long history of excellent customer service and superior products from premium brands you know and love such as Sea Ray, Boston Whaler, Azimut, Scout, Aquila, Aviara, and Galeon, we are confident that we will continue to exceed your expectations as your local boating resource.
Let the Water Change Your Life
When the water calls, let MarineMax deliver all of boating's magical moments. We're a community of boaters, United by Water, ready to guide your journey. Whether you're an experienced boater or a first-timer, we'll get you on the water, creating fun and great memories.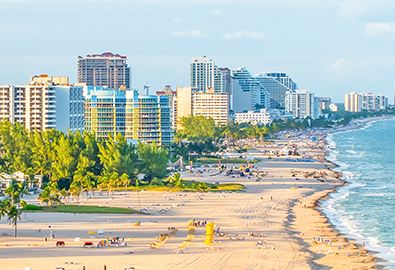 Fort Lauderdale , Florida
Oct. 30 - Nov. 03, 2019
Join MarineMax at the Fort Lauderdale International Boat Show in the Yachting Capital of the World, October 30th - November 3rd.
Map of MarineMax Long Island and Lindenhurst Marina Location
MarineMax Long Island and Lindenhurst Marina
Sales Department
Monday:

9:00 AM - 5:00 PM

Tuesday:

9:00 AM - 5:00 PM

Wednesday:

9:00 AM - 5:00 PM

Thursday:

9:00 AM - 5:00 PM

Friday:

9:00 AM - 5:00 PM

Saturday:

9:00 AM - 5:00 PM

Sunday:

Closed
Service Department
Monday:

8:00 AM - 4:30 PM

Tuesday:

8:00 AM - 4:30 PM

Wednesday:

8:00 AM - 4:30 PM

Thursday:

8:00 AM - 4:30 PM

Friday:

8:00 AM - 4:30 PM

Saturday:

Closed

Sunday:

Closed
Parts Department
Monday:

8:00 AM - 4:30 PM

Tuesday:

8:00 AM - 4:30 PM

Wednesday:

8:00 AM - 4:30 PM

Thursday:

8:00 AM - 4:30 PM

Friday:

8:00 AM - 4:30 PM

Saturday:

Closed

Sunday:

Closed
Marina
Monday:

9:00 AM - 5:00 PM

Tuesday:

9:00 AM - 5:00 PM

Wednesday:

9:00 AM - 5:00 PM

Thursday:

9:00 AM - 5:00 PM

Friday:

9:00 AM - 5:00 PM

Saturday:

9:00 AM - 5:00 PM

Sunday:

Closed
Fuel Dock
Monday:

8:00 AM - 6:00 PM

Tuesday:

8:00 AM - 6:00 PM

Wednesday:

8:00 AM - 6:00 PM

Thursday:

8:00 AM - 6:00 PM

Friday:

8:00 AM - 6:00 PM

Saturday:

8:00 AM - 7:00 PM

Sunday:

8:00 AM - 7:00 PM

Hours subject to change due to weather
Matthew Cini

General Manager, New York Locations

Vicky Basile

Operations Manager

Darren Scali

Service Manager

Brian Duncan

Sales Consultant

Jerry Pacella

Sales Consultant

James Duncan

Sales Consultant