Let the Water Change Your Life
When the water calls, let MarineMax deliver all of boating's magical moments. We're a community of boaters, United by Water, ready to guide your journey. Whether you're an experienced boater or a first-timer, we'll get you on the water, creating fun and great memories.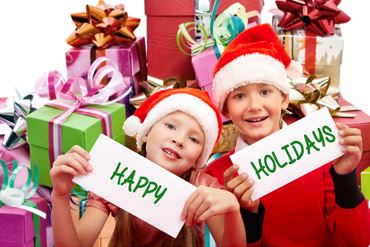 Lindenhurst, New York
Nov. 28 - Dec. 18, 2018
MarineMax Supports Long Island Cares! Join the Fill The Boat Campaign to feed the hungry on Long Island. Our goal is to 'Fill A Boat' with bags of non-perishable food. Help us help a family in need!
Map of MarineMax Long Island and Lindenhurst Marina Location
http://www.marinemax.com/stores/long-island-and-lindenhurst-marina
MarineMax Long Island and Lindenhurst Marina
Administration, Lindenhurst Office
Monday:

9:00 AM - 5:00 PM

Tuesday:

9:00 AM - 5:00 PM

Wednesday:

9:00 AM - 5:00 PM

Thursday:

9:00 AM - 5:00 PM

Friday:

9:00 AM - 5:00 PM

Saturday:

Closed

Sunday:

Closed
Parts Department
Monday:

8:00 AM - 4:30 PM

Tuesday:

8:00 AM - 4:30 PM

Wednesday:

8:00 AM - 4:30 PM

Thursday:

8:00 AM - 4:30 PM

Friday:

8:00 AM - 4:30 PM

Saturday:

8:00 AM - 4:00 PM

Sunday:

Closed
Sales Department
Monday:

9:00 AM - 5:00 PM

Tuesday:

9:00 AM - 5:00 PM

Wednesday:

9:00 AM - 5:00 PM

Thursday:

9:00 AM - 5:00 PM

Friday:

9:00 AM - 5:00 PM

Saturday:

10:00 AM - 5:00 PM

Sunday:

10:00 AM - 5:00 PM
Service Department
Monday:

8:00 AM - 4:30 PM

Tuesday:

8:00 AM - 4:30 PM

Wednesday:

8:00 AM - 4:30 PM

Thursday:

8:00 AM - 4:30 PM

Friday:

8:00 AM - 4:30 PM

Saturday:

8:00 AM - 4:00 PM

Sunday:

Closed
Matthew Cini

General Manager, New York Locations

Tom Houliares

Director of Sales, New York Locations

Greg Mallon

Service Manager, New York Locations

Faren Magee

Business Manager

Mike Winter

Marina Manager

Audrey Bess

Event/Marketing Manager, New York Locations

Vicky Basile

Operations Manager

Christian Brabender

Sales Consultant

Brian Duncan

Sales Consultant

Matt Leuci

Sales Consultant

Bruce Parker

Brokerage
View More