A Sea of Possibilities Sales Event
The Aquila 32 Sport Power Catamaran is the newest model from one of the fastest growing brands! Ask for introductory pricing available on in-stock boats. It's a new year, and the pricing is new too.*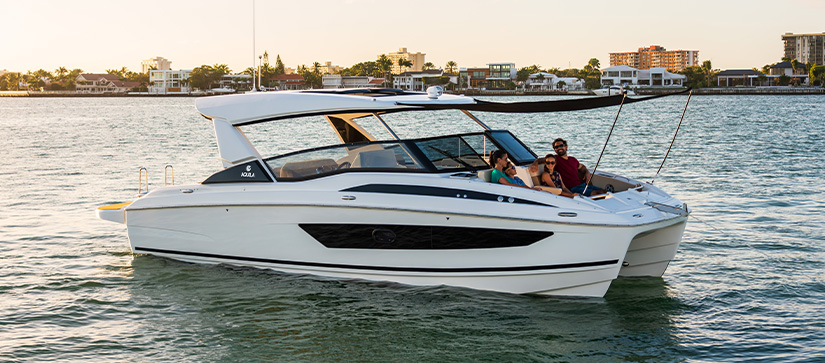 Play video for Play All Day
With a wide beam, the Aquila 32 offers a large platform and plenty of space perfect for a day out with your friends and family.
Go Anywhere. Do Anything.
Aquila power catamarans are designed to provide comfort, space, and efficiency. Every detail is handcrafted to perfection.
Get on the Water
Experience Your Favorite Models
Step aboard to explore boats of all shapes and sizes including the latest models. With one place to come for everything boating, you'll find the boat of your dreams!
Find a Boat Show Near You
Discover New Places
Some last a day, others a weekend or longer. Either way, our Getaways!® will have you enjoying the boating lifestyle in no time.
It's time for fun