Ocean Alexander Divergence Line
Ocean Alexander is taking its reputation of excellence and bringing you a whole new class of luxury. Introducing Divergence — the new 45' boat that transcends boundaries by flawlessly merging the comforts of a yacht with the size, swiftness, and accessibility of a sport boat.
Discover the possibilities of the Divergence 45.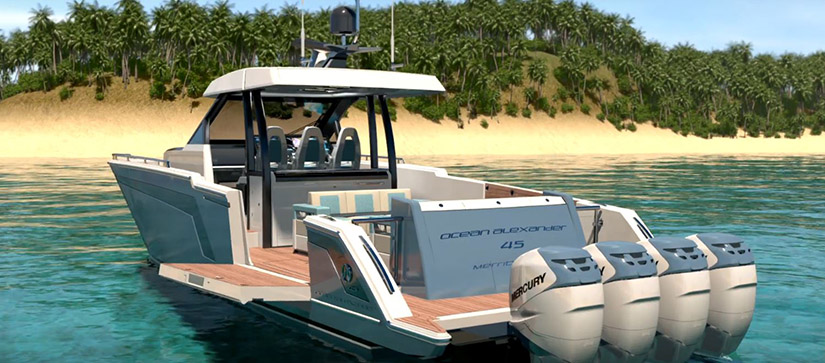 Play video for Diving Edition
With all the amenities you need to make your day of adventure the best one possible. And with an array of customization options, this vessel can truly fit every need.
Innovative convertibility. World-class engineering. Luxurious finishing touches. We've brought elegance, style and sport performance together in perfect harmony. Prepare to amaze everyone onboard with its bold design, impressive customization and unprecedented level of comfort for a boat of its size.
More than 400 variations of the cosmetic appearance of this boat mean you have the opportunity to transform this vessel to your own personal desires. Add a wide array of optional amenities like a live-bait well, rod holders or storage for diving accessories, and you'll see how Divergence is truly in a class of its own. Whichever configuration you ultimately choose, you'll know you've made this boat uniquely yours.
Unmistakable Splendor
Ocean Alexander radically raises the bar in the sheer abundance of luxury and expensive detail they include. But just beneath the very-evident pleasures, they build strong defenses for your safety.
Get on the Water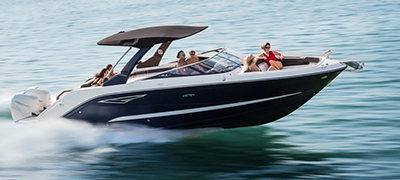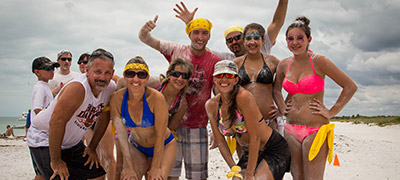 Find an Event
All this fun is exhausting – NOT! We love creating entertaining and exciting customer events. Each is designed to make boating the most remarkable leisure activity in your life.
Find an Event