MarineMax Brick is Set To Host A Blood Drive
MarineMax Brick is proud to host a blood drive with the American Red Cross on July 15 from 8:30am – 1:30pm. In return for donated blood, receive a free ticket to the OneRepublic concert on July 28. Interested participants can register online at: http://rdcrss.org/2r4cYig.
They are choosing to support this cause, in part, because the family of Tim Ryan, MarineMax Brick Marina Manager, was saved due to blood donations.
"
After a healthy first pregnancy and long labor, the words "it's a girl" from my husband's mouth marked one of the most amazing moments of my life. However shortly after, a severe post-delivery hemorrhage caused me to lose tremendous amounts of blood in a short timeframe. I lost consciousness and my excellent doctor and medical team acted quickly. To keep me alive during the hemorrhage and emergency surgery, they administered consecutive units of blood as quickly as possible. Over the next 48 hours, I was given a blood transfusion in the ICU until I was stabilized. In total, I received 17 units of blood products. My cumulative blood loss was greater than the volume of blood in my body before the hemorrhage. Needless to say, I am alive because of donated blood. Because of many generous blood donors, I went on to have another daughter 3 years later and I am healthy to raise my children with my husband, Tim
", explained Tim's wife, Megan.
The American Red Cross is the number one blood source in the United States and has been accepting donations for decades. Each person that donates, on average, gives a pint of blood. When you donate, you contribute to a lifesaving cause. The donation process takes about an hour but the donation itself is only about 8-10 minutes on average.
"
The entire MarineMax Brick team is eager to help those that need blood because we have experienced this need first-hand. My family is extremely grateful to have received donated blood and without it, they would not be here today. I encourage anyone who is able to, stop by July 15 between 8:30am – 1:30pm to give blood and save a life.
" Says Tim Ryan, Manager at MarineMax Brick Marina.
MarineMax Brick is looking forward to a great turnout and saving lives. Interested participants should register ahead of time to guarantee a time slot and a ticket to the OneRepublic concert:
http://rdcrss.org/2r4cYig
.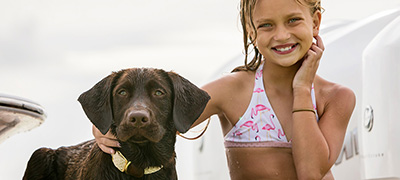 The Boating Lifestyles Blog
Browse hundreds of articles on customer stories, tips, trends, gear, amazing boating locations and more found in our MarineMax Lifestyles Blog.
Explore Boating Articles
Find Your Perfect Boat Today
Start your search for the boat that has it all for your lifestyle! Explore premium new, used, and brokerage boats.
Search Boats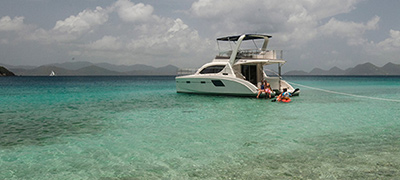 Adventures
Getaways!®, MarineMax Vacations in the British Virgin Islands and Private Yacht Charters are another way we are able to help our customers enjoy the boating lifestyle and enhance their passion for the water.
Take an Adventure