8 Ideas for a Boater's Halloween
Make this spooktacular holiday even better! From trick-or-treating at the marina to our boating themed costume ideas, you won't want to miss these tips for a boater's Halloween.
1. DIY Halloween Boat Parade (of 1!)

Trick-or-treating might be cancelled, but you and your family can still get dressed up and show off your costumes. Grab the family and put on your Halloween costumes. Then cruise around the canals, lake, or any coast and have some fun parading your costumes. Don't forget to play your favorite Halloween music. Bonus points if you rope in another family friend and their boat!

2. Haunted Boat

Even if you're not a big fan of getting spooked, you'll still have a blast decorating your boat like it's a haunted house. Send your kids and their friends through for some Halloween fun. Plus, it's a great way to keep your haunted house tradition going without having to have everyone come through your home.
3. I-Spy Boat Ride

It's already been said how spectacular fall boating can be. But for your little ones, make it even more exciting with a Halloween I-Spy game or scavenger hunt. Cruise around your nearby coasts searching for a neighbor's scarecrow or pumpkin. Or, the classic i-spy game will make this pastime your little one's favorite adventure. Don't forget the hot cider and donuts!

4. Carve Your Pumpkin - Nautical Style

Our boating themed pumpkin carving templates are a customer favorite this time of the year. Cut and trace the template onto your pumpkin and start carving. Or, for a less messy fall tradition, use the templates to trace and then paint your pumpkin nautical theme.
5. Halloween Games

Your favorite Halloween games are made even more fun with a change of scenery. This is a chance to get out of the house and play your favorite family fun fall games – on your boat. Stay at the marina or cruise to your favorite secluded area to play your favorite fall games. But when it comes time for bobbing for apples, don't use the livewell.

6. Nautical-Themed Costumes

Here are a few costume ideas to try out on the water - and don't forget to dress up the pup!

Miami Vice Agent
Pirate
Sailor
Fly-Fisherman
Poseidon
Mermaid Man and Barnacle Boy
7. Get Those Gremlins Out of Your Engine Room!

Gremlins in your engine room or boating electronics can really sour the boating festivities. Well, we don't mean actual gremlins, but ensuring your boat is in tip-top shape means everything should be running smoothly. If this is your last few runs of the season, make sure you've scheduled your winterization. But for those of you in southern climates who will keep on boating, schedule your boat's annual check-up to keep the good times rolling.

8. Take a Boat Ride to Experience the Colors

You may be pulling out your scarves and your boots (for those of us lucky enough to experience the seasons) but fall still presents wonderful boating opportunities! Waterways have slowed down, which means it's a safer and a more relaxed time of year for new boaters. Not only is it more peaceful, but you can't beat seeing the gorgeous yellow, orange, and red fall foliage and its reflection on the water.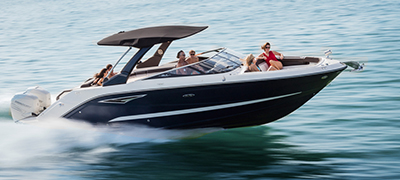 Getting Started is Easy!
Staying safe on the water starts here. Enjoy the journey as you explore different types of boats, activities, and much more.
Discover the world of boating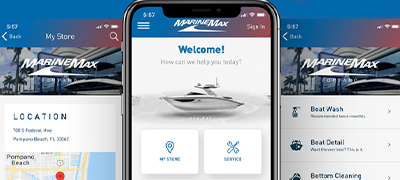 MarineMax App
Scheduling service for your boat or yacht is now easier than ever with the new MarineMax mobile app.
Download Now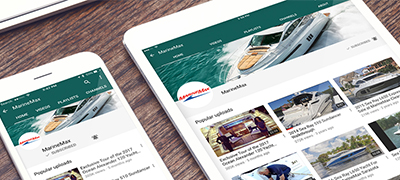 Let's Get Social 👍
We want to hear from you! Share your boating photos and videos. You may even get featured on one of our channels, along with the latest news from across the boating industry, fun stories from fellow boating enthusiasts, and much more!
Follow Us