10 Hot Predictions for Boating in 2021
It is an exciting time for boat lovers! Lots of new technology is evolving that will make boating easier and much more enjoyable. Meanwhile manufacturers are introducing new models with new features. Read on to get the scoop on a few of these new developments that will be available this fall and beyond.
Page Position for flex
1. Big and Bold - the All-New Aquila 54

Aquila, the leader in the power catamaran category, will introduce the all-new Aquila 54 which is scheduled to arrive in global markets in the fall of 2020. The list of standard features will impress anyone familiar with vessels of this size. Layout options include as many as 5 cabins and full-size refrigeration, not typical in a 54-foot boat. Panoramic views fill the master cabin with natural light, creating a spacious feeling in the full-beam forward master cabin. Performance, a hallmark of the Aquila lineup, allows for high-speed operations (30+ knots) as well as slower, more efficient extended cruising ranges of 800 miles without employing single engine conservation techniques typically necessary on other long-range cruisers. The 2021 Aquila 54 models will be available worldwide starting in the fall of this year.

2. Explore the World on a New Ocean Alexander

This fall, Ocean Alexander will launch their first model in their new Explorer series. The innovative Ocean Alexander 27E will be nearly 89-feet (27-meters). Keeping with Ocean Alexander's family, the 27E's profile maintains some similarities to the Ocean Alexander Revolution series. Styling for both series comes from Evan K. Marshall.

3. Stress Management – Raymarine DockSense™

Docking a boat can be a stressful event. Wind, currents and unfamiliar surroundings can conspire to test the skills of even the most experienced operators. But have no fear,

Boston Whaler

is here. The leading manufacturer of unsinkable family fishing boats has announced plans to off the Raymarine DockSense Alert system as a factory installed option on select 2021 model-year boats beginning later this year.

4. Get Connected - Sea Ray Connect

Sea Ray

Connect, powered by NAUTIC-ON™ technology, provides peace of mind by effortlessly conveying a boat's location and status of vital systems to users via a smartphone app. Boaters will be able to remotely view the condition of their boat's key components, receive alerts and share diagnostics with service providers should any system require attention.

5. The Award-Winning MarineMax App

MarineMax has just introduced the MarineMax App which takes advantage of the boating industry's continuing advancements. The idea is to help customers spend more time on the water and less time taking care of their boat. The app serves as a platform to request anything and seamlessly communicate with your local MarineMax store. From routine maintenance, requesting a wash or fuel, to a full repair, you can instantly chat with MarineMax boating experts for an exceptional customer experience. The app works worldwide, although MarineMax stores are traditionally in the United States. This means if customers are cruising or on vacation in the Caribbean or other distant destinations, they can easily communicate with the MarineMax store of their choice in the United States to order services.

The MarineMax App was voted a top innovative marine product by Boating Industry. The app is available on the Google Play store and the App store.

6. Take Control of Your Wake Sport Boats

Both

Tige

and

ATX

wake boats share the "GO System" powered by TAPS 3T makes dialing in your boat literally effortless. Just push 'GO' and the cruise control screen and the TAPS 3T settings will automatically be set. No set up or dialing in instructions are needed. The GO System software is designed specifically for each Tige or ATX model.

7. Control at Your Fingertips

Digital Switching allows owners to control onboard electrical and electronic systems. These include lighting, air-conditioning, navigation lights, wipers, horns, entertainment systems, security systems and much more from your network-connected multifunction display, smartphone or tablet. Digital switching systems use rugged and compact digital circuit control modules in lieu of traditional mechanical switches and breakers. Modules are typically customized to meet the needs of the system being controlled.

8. Self-Docking

The technology is not here yet but companies like Volvo Penta and Raymarine are working on prototypes for self-docking boats. Volvo's "Easy Connect" uses sensors on the dock to communicate with the boat's controls allowing the IPS drives systems to put the boat into the slip regardless of wind and currents. Volvo has demonstrated the system and it works seamlessly. However, only docks with the Volvo sensors can be used.

9. On the Fly - Fly by Wire

Fly-by-wire is not new. Commercial airlines adopted electronically actuated controls decades ago. They're not even new for outboards - Mercury, Suzuki and Yamaha have all offered electronic fly-by-wire engine throttle controls on select outboard models for years. However, fly-by-wire technology is becoming more and more popular and available on more outboard models. The advantages of using data rather than cable are numerous. With digital controls, there's no cable binding or play, so the operator has smooth, positive shifting at all times and precise throttle response, especially at low rpm levels and shifting without the "clunk." Fly-by-wire outboards are faster and easier to rig and weigh less that traditional cabling.

10. Over the Horizon - Autonomous Boats

Just as pod-drives were first developed for commercial vessels like cruise ships and container vessels, what is coming next for recreational marine vessels may well come from what is being developed now for commercial vessels. Today autonomous ships are being tested by several companies to reduce crewing levels and increase efficiencies. Some include oil rig supply vessels and transoceanic transports.

Are autonomous, self-driving recreational boats just over the horizon? Recent technological developments indicate a strong possibility.

For boating enthusiasts, no matter what boating lifestyle you adopt, technology is driving both what we can expect in the latest models and how we use our boats.
Find Your Perfect Boat Today
Start your search for the boat that has it all for your lifestyle! Explore premium new, used, and brokerage boats.
Search Boats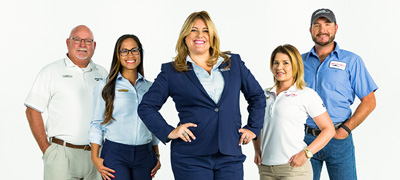 Our Team Is Your Advantage
Supporting owners with a team of experts to ensure you enjoy boating to the fullest.
Meet Our Team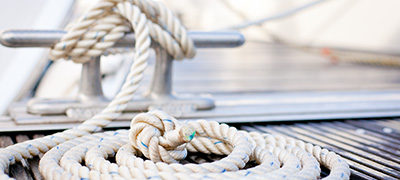 Brush Up Your Boating Skills
Our goal is to make sure you and your family feel confident and comfortable operating your boat. Our videos featuring experts will help.
Get the Tips